What is your name and where are you currently?  
Will Cyphers - currently on the UWS in Manhattan
*
Are you where you normally live?
Yes, but we did stay near my hometown in Haverford, PA in the first 7 weeks of quarantine.
*
What are you currently reading?
Less by Andrew Sean Greer - Don't let the title fool you, its an incredibly witty satrical comedy, quick fun read
*
What are you currently watching?
Just finished Hollywood and starting up The Stranger (both on Netflix)
*
What are you currently listening to?
I've been adding a plethora of random songs I like to my
2020 Bangers Playlist
on Spotify. I'm also asucker for a good True Crime podcast (like Sword and Scale or Unsolved Murders).
*
What have you been eating the most? Do you have a recipe to share?
I also crowd-sourced a cookbook asking friends for their favorite recipes - you can download it
here
!
*
How are you moving your body/exercising?
We just adopted a dog Basset/Lab mix named Tanny from @heartsandbonesrescue! So we're getting in 3-4 walks a day up and down Riverside Park.
We also boot up my Nintendo Switch and sweat to Just Dance 2020 dance grooves!
*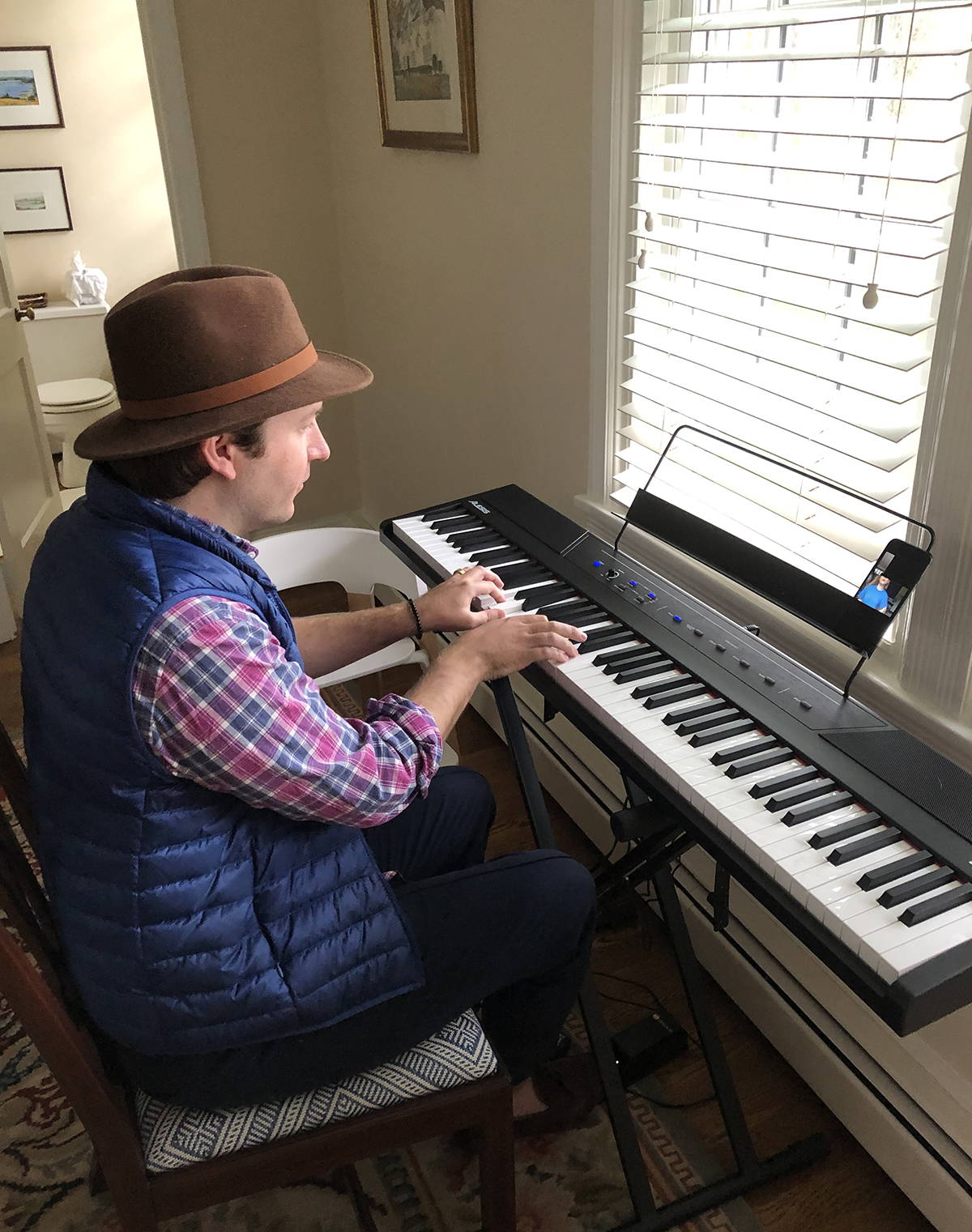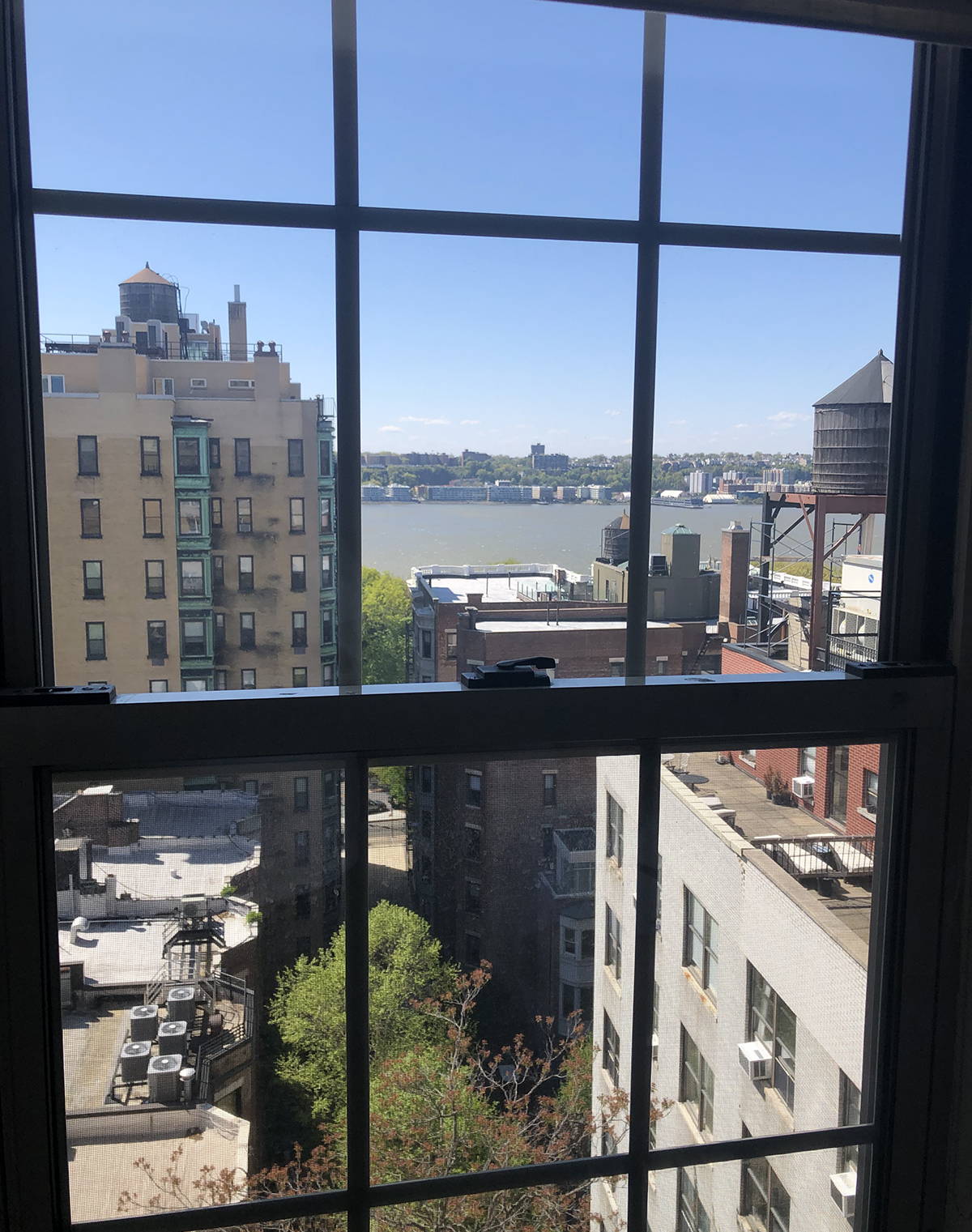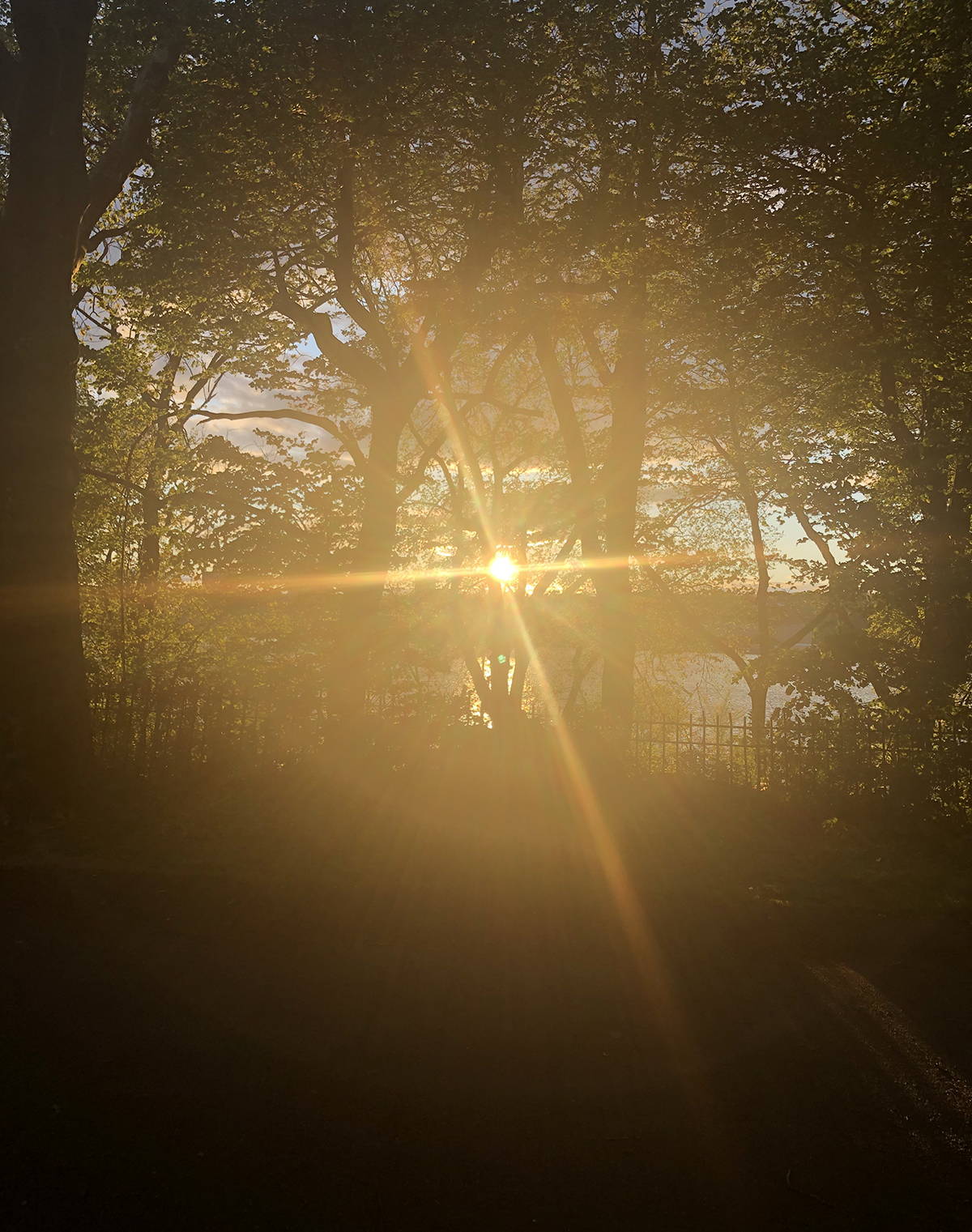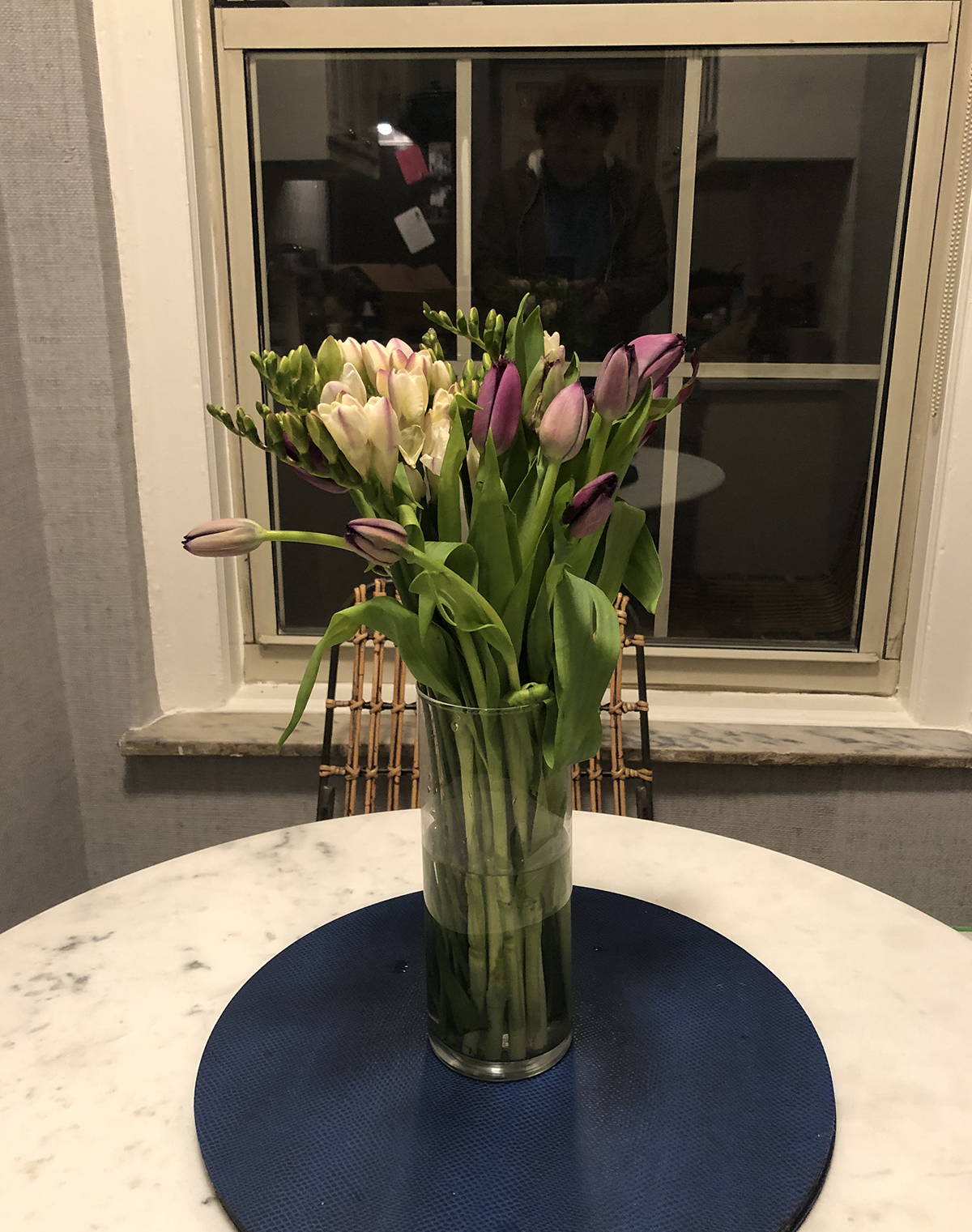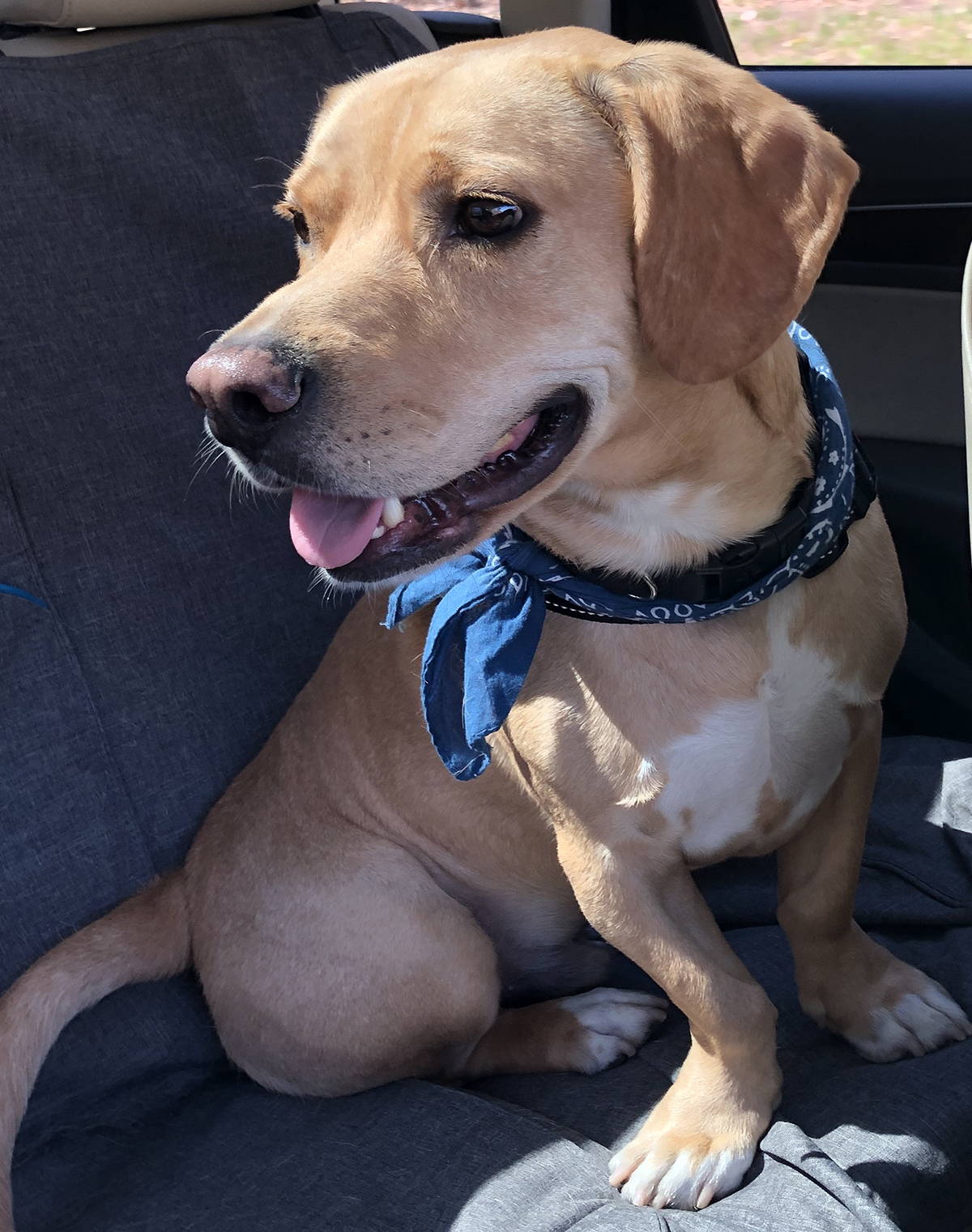 What's one way big or small that you've been helping others?
While in the Philly area we would buy extra groceries on our grocery store runs and drop them off at the St. James School in North Philadelphia. With schools providing nearly all meals for lower income families it was important to my husband and I to make sure people weren't going hungry.
*
Do you know of any good charities or causes people could donate to?
FOSTER or ADOPT! Since volunteering has ceased at animal shelters during the pandemic, there are still many ways to support your local shelters,
Animal Haven
and
Hearts and Bones Rescue
have online donations and Amazon Wish List's you can contribute too.
*
What keeps you sane?
Gov. Cuomo's daily briefings. With news sources causing major anxiety. I find even if you aren't in New York, he helps provide clarity and leadership.
ALSO the view out our bedroom window, we use it as our Zoom cocktail hour spot as well as where we cheer at 7pm for the shift change!
*
What one thing can't you wait to do?
Get my haircut 😐
*
Download Will's "Cooking Through Covid" Cookbook HERE