What is your name and where are you currently?  
Miles an Im home in Los Angeles.
*
Are you where you normally live?
Yes, my home.
*
What are you currently reading?
Sapiens
*
What are you currently watching?
Omg so much. I'm caught up on most everything but now I'm watching Better Things, The Simple Life, Kardashians, Housewives, Joan Rivers: A Piece of Work, anything Elizabeth Taylor, Mrs. America, old Marlon Brando flicks, the list goes on.
*
What are you currently listening to?
The birds in the trees outside.
*
What have you been eating the most? Do you have a recipe to share?
Ive been experimenting with a lot of new recipes. Ive been trying to make perfect ribs. I don't do well with hot spicy foods but harissa is fine for me for some reason, but if you don't like it you can always do this recipe with lemon and thyme or whatever marinade you want. The way of cooking is still fun and delicious!
Marinate chicken in like a tablespoon of harissa with olive oil and salt/pepper for like an hour or more, over night you get a gold star! You'll need 2 pots, a large one and a smaller one that fits inside of the larger one. The chicken will be on the bottom of the large one and the small one needs to rest on top of the chicken. So make sure you have these before you start. I use two dutch ovens.
Heat oven to 500 degrees and put the smaller pot in to get hot.
In the bigger pot put some olive oil in the bottom and bring heat to high. Place the chicken in the bottom careful not to get burnt and let brown, maybe 1-2 minutes. Take the HOT pot out of the oven, if you can spray or run an oil soaked paper towel on the bottom of the pot and place on top of the chicken to smoosh it. Put the whole thing in the oven for 20 minutes.
In that 20 min take a fist full of green olives and a preserved lemon and chop them up mix with a glut of olive oil, thyme or parsley, and salt and pepper to taste.
Take the pots out of the oven, remove the smaller pot. Remove chicken onto a cutting board and cover and let sit for 10 minutes. Serve with the lemon olive mixture and ENJOY!
I story things I'm cooking on my instagram and on @niji_club so you can see more there!!
*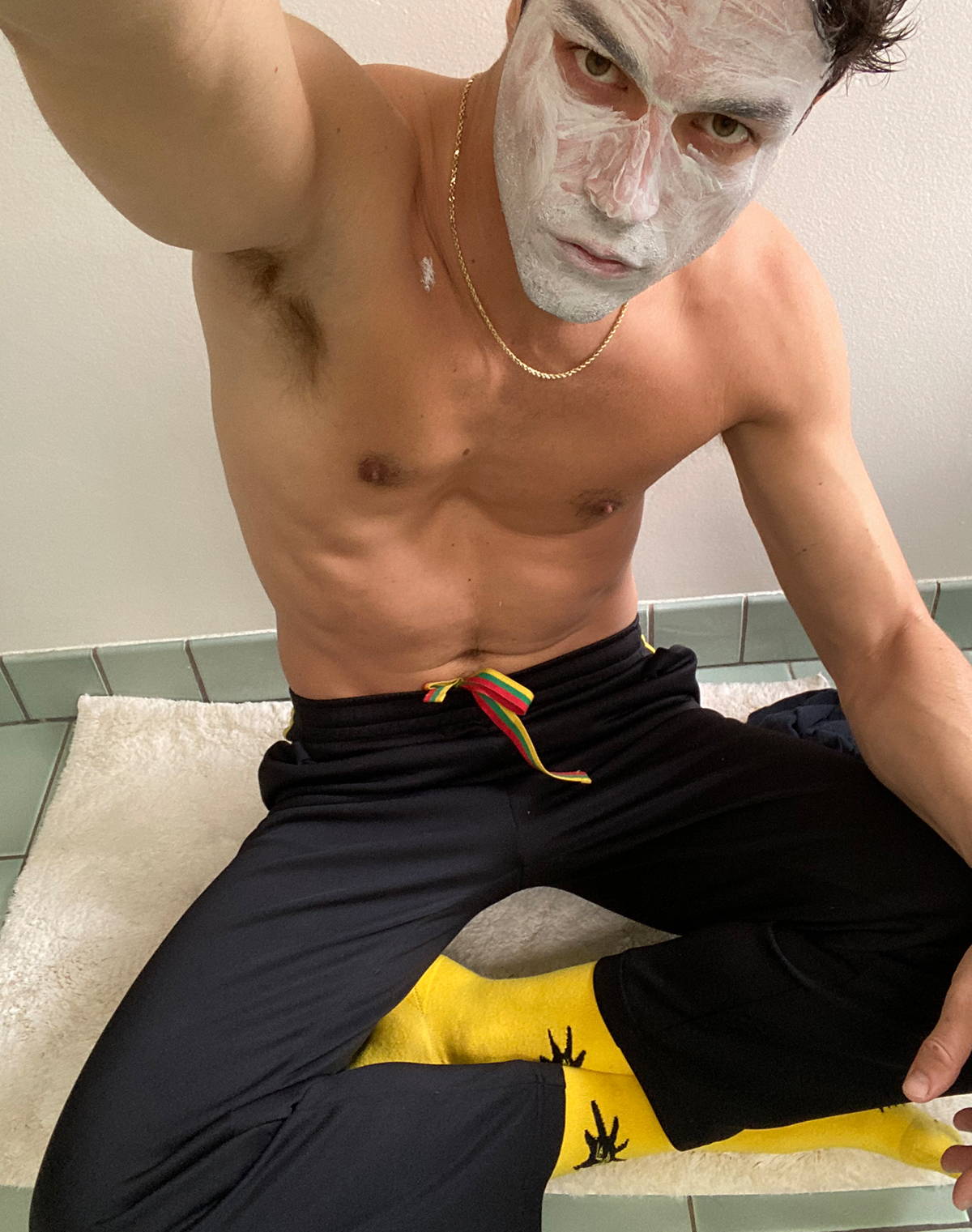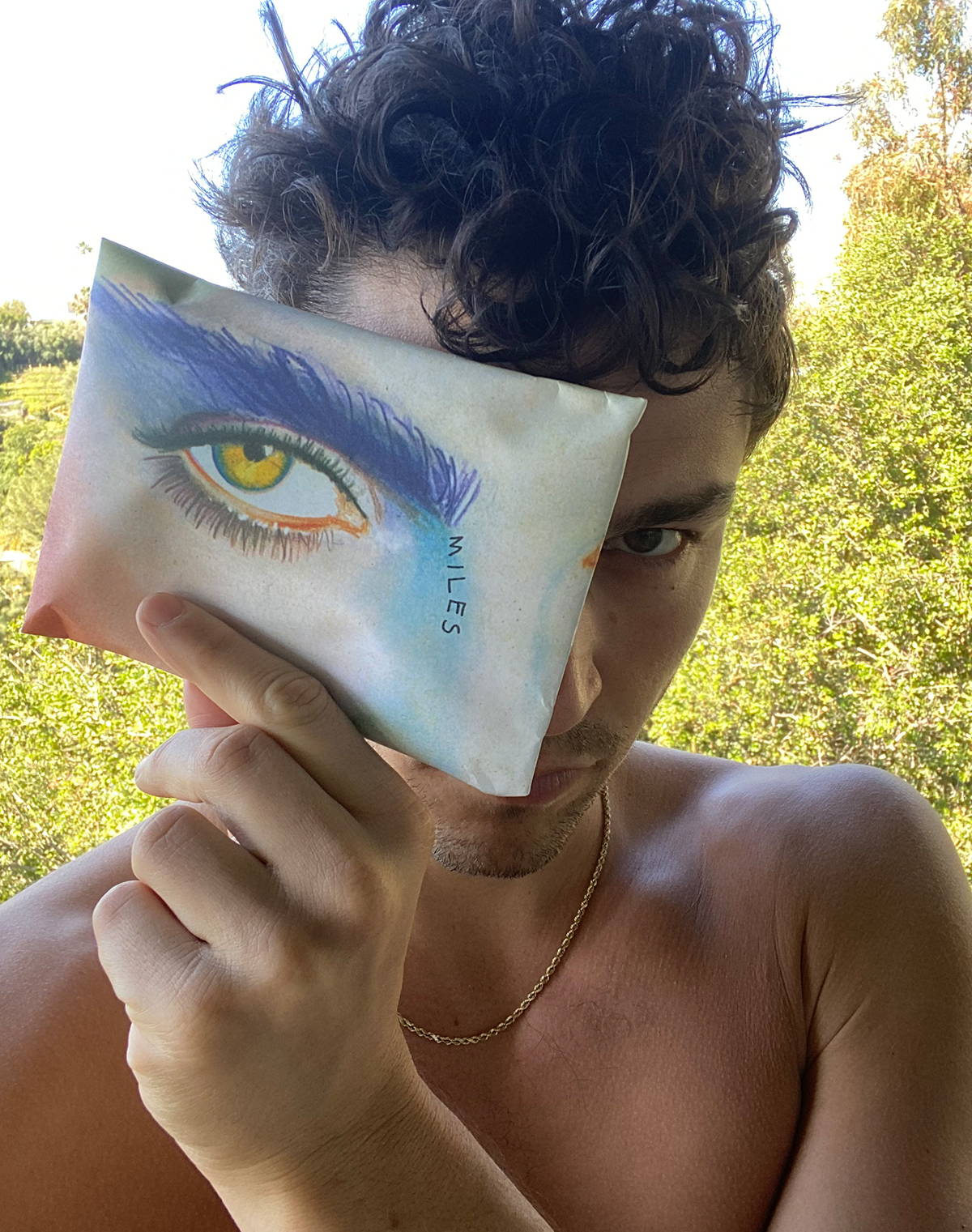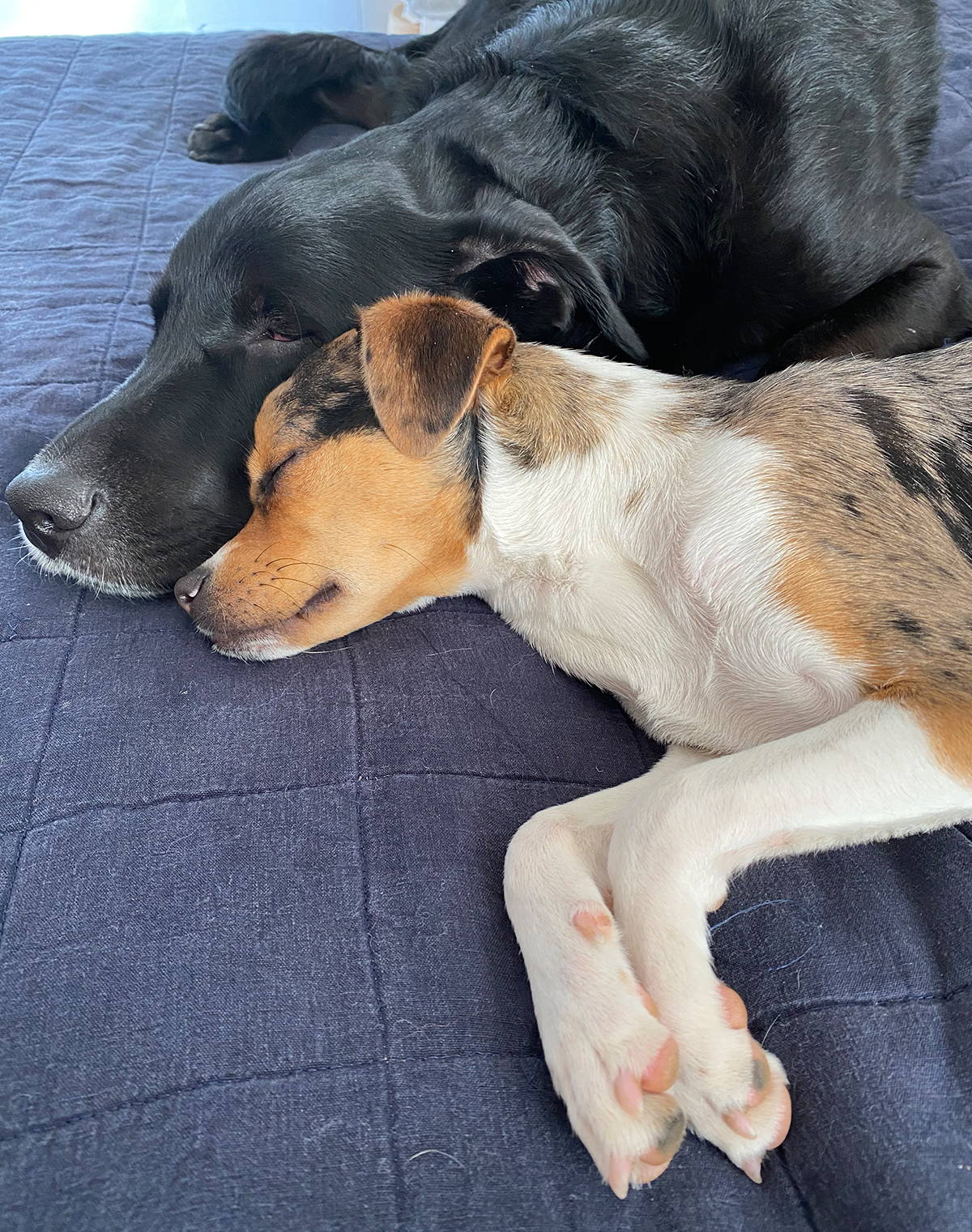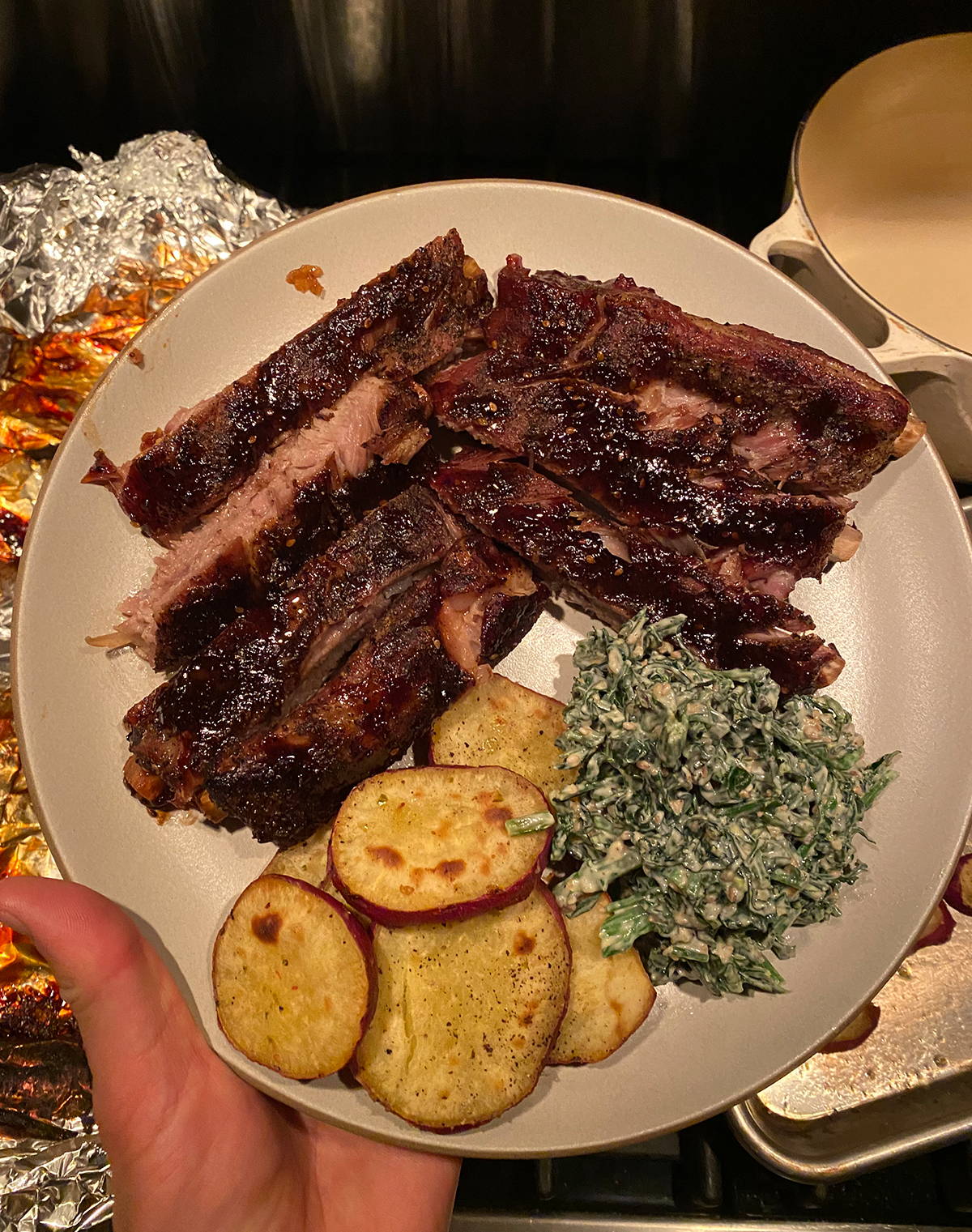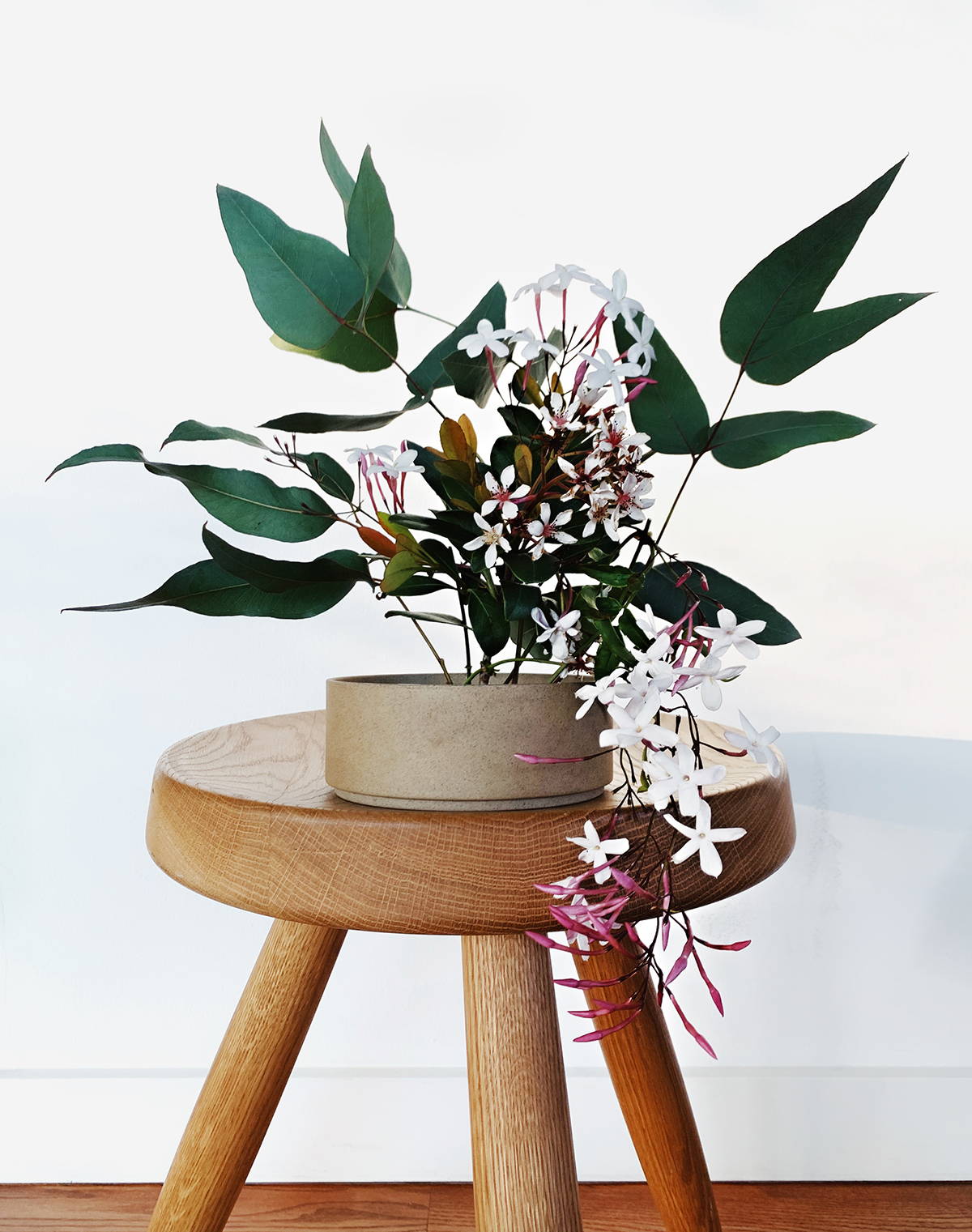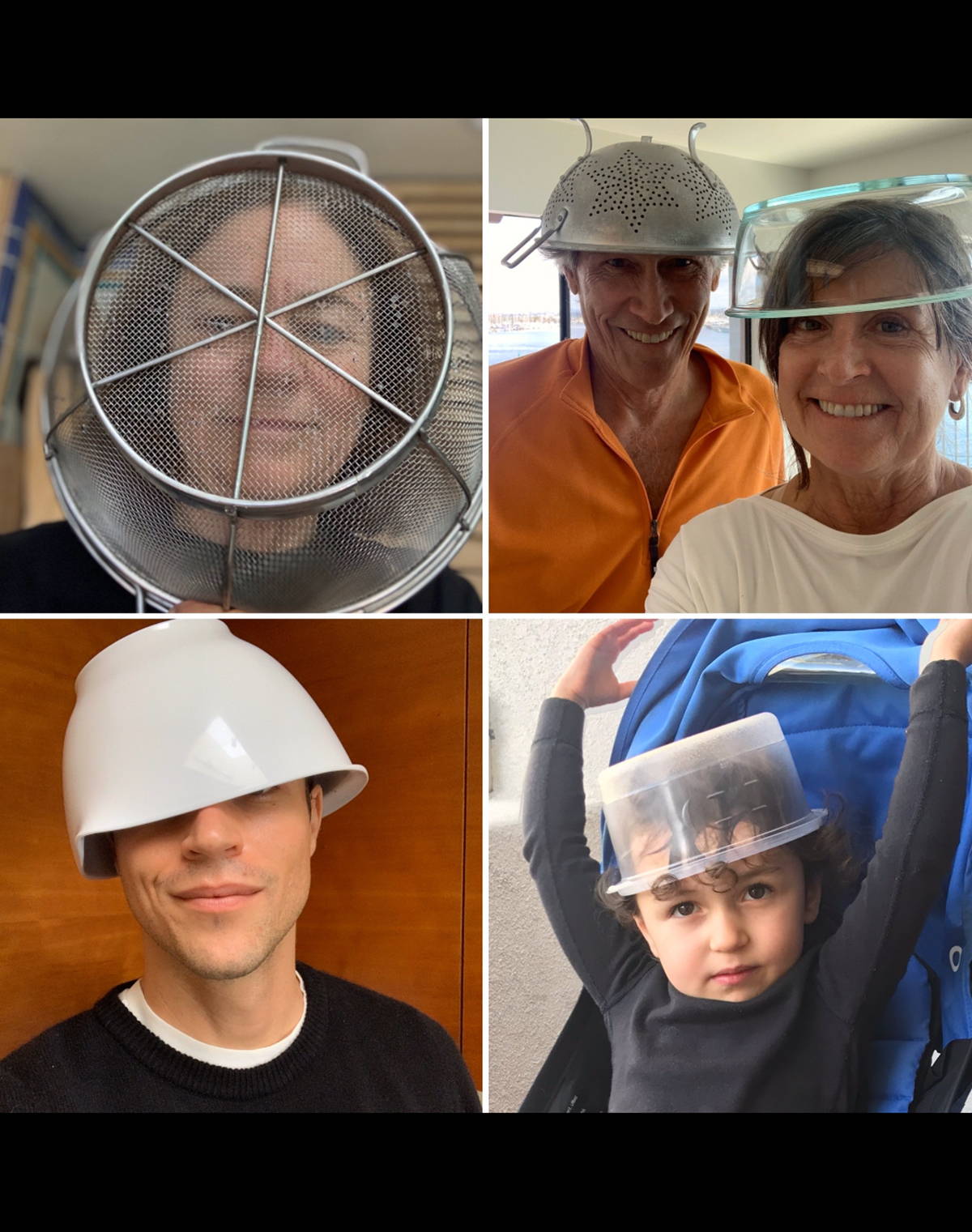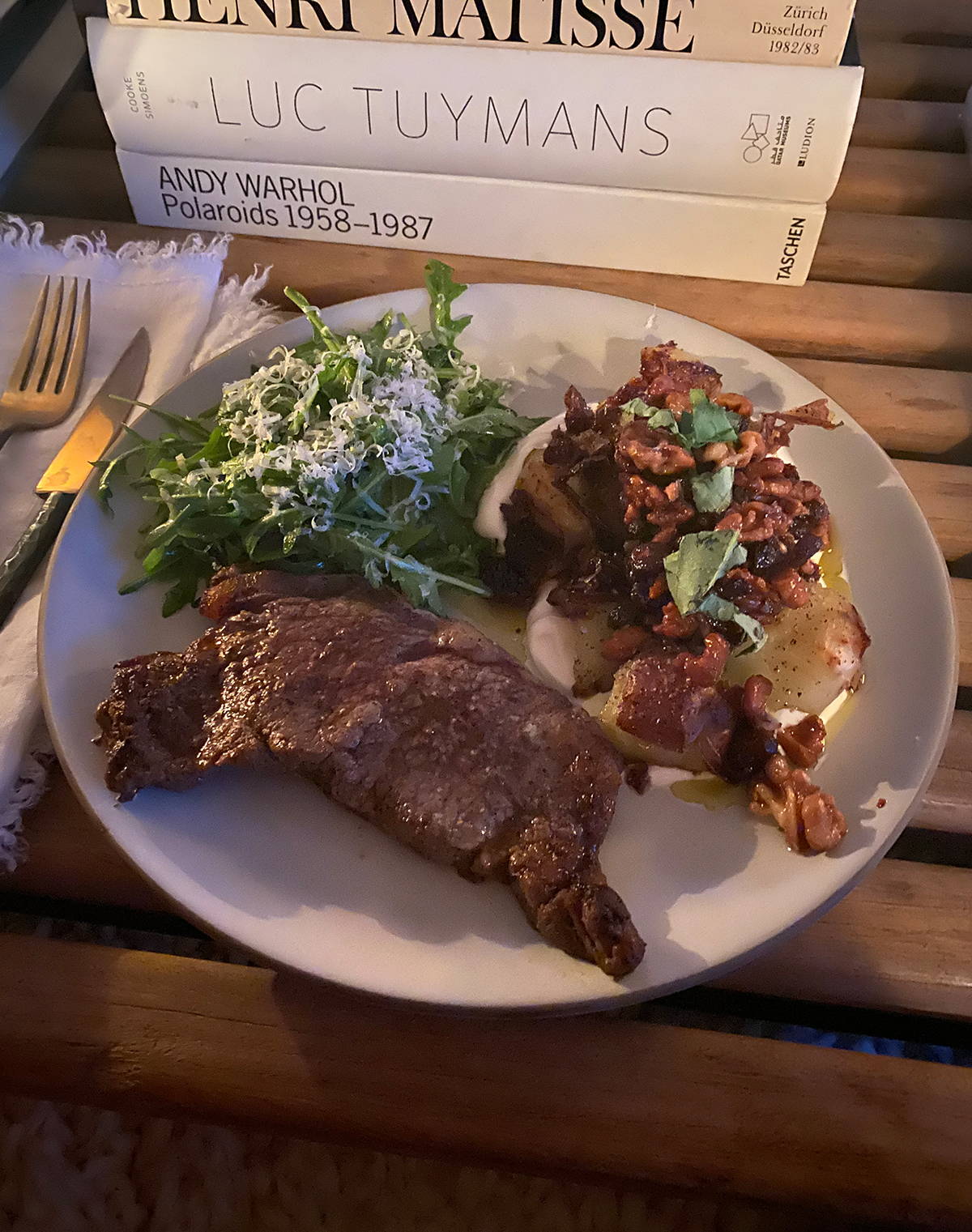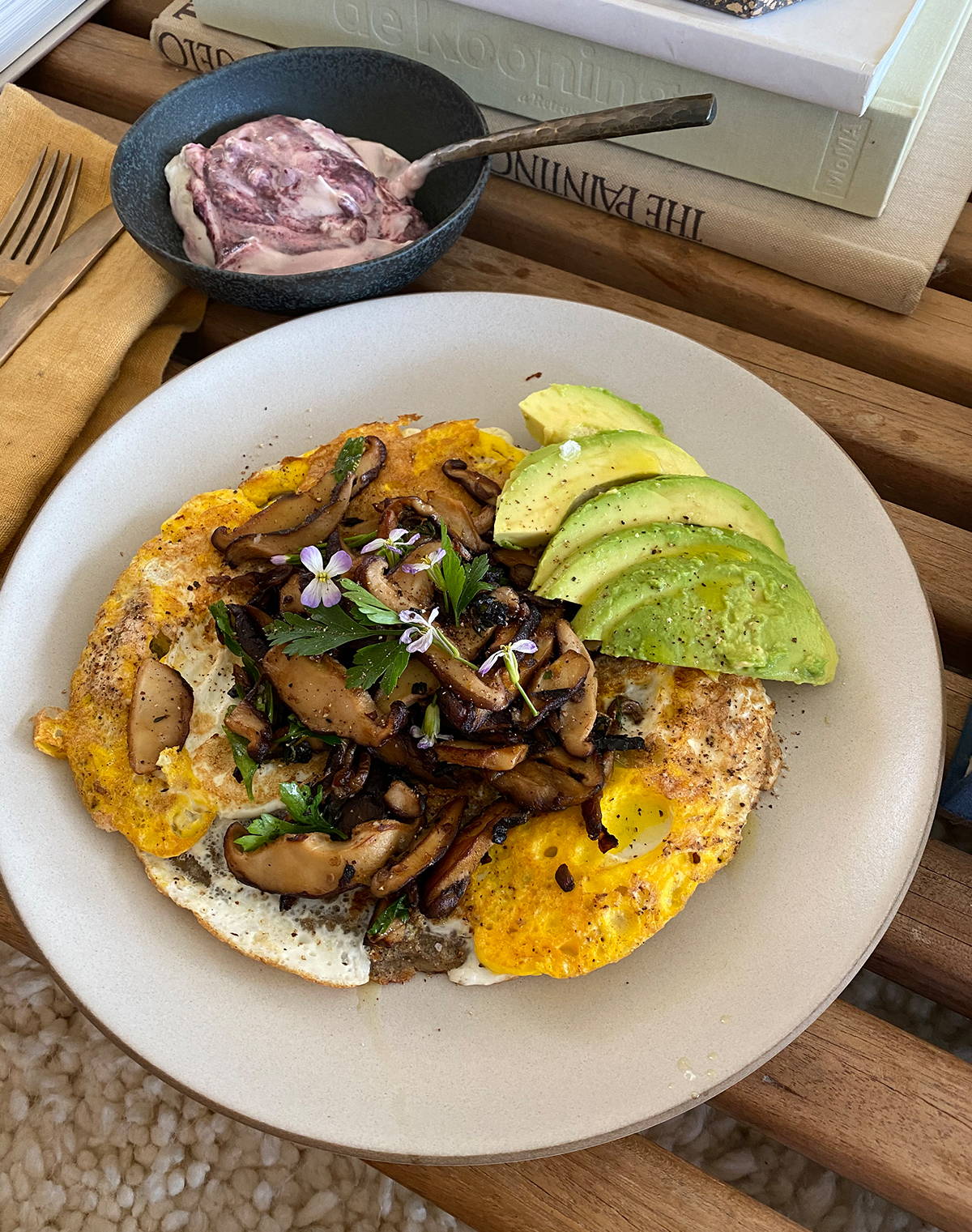 How are you moving your body/exercising?
I work out 4/5 days a week with my trainer, Aiden, on facetime. I have converted my dogs bedroom into a gym, sorry Rocco.
*
If you're buying anything, what is it?
Fuck, all I want to do is go shopping. Ive been looking for sweatpants but it makes me nervous to buy online because what if I don't like the fit and I hate returning things so I have a lot of things in a lot of different shopping carts on different windows on my phone. But now I need shorts. I just bought a new water heater and all new pipes for my house as they were all about to completely burst, not so fun!
*t
What's one new thing you started doing big or small since this all happened? (Like a new skill/a hobby or even habit)
IKEBANA! On my walks with Rocco I pick plants on the side of the road to make my arrangements. I like the idea of using what you have available to you as a creative exercise.
*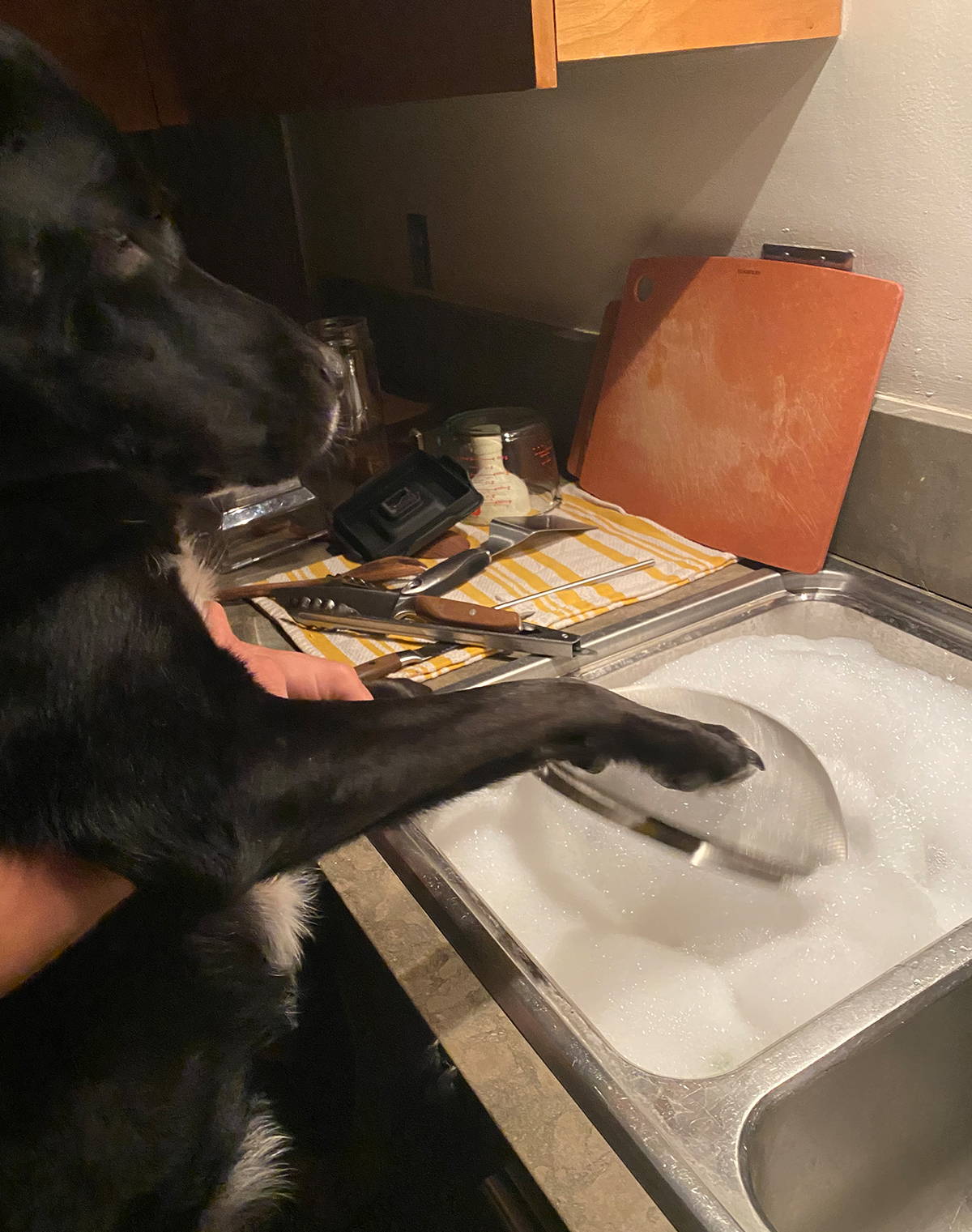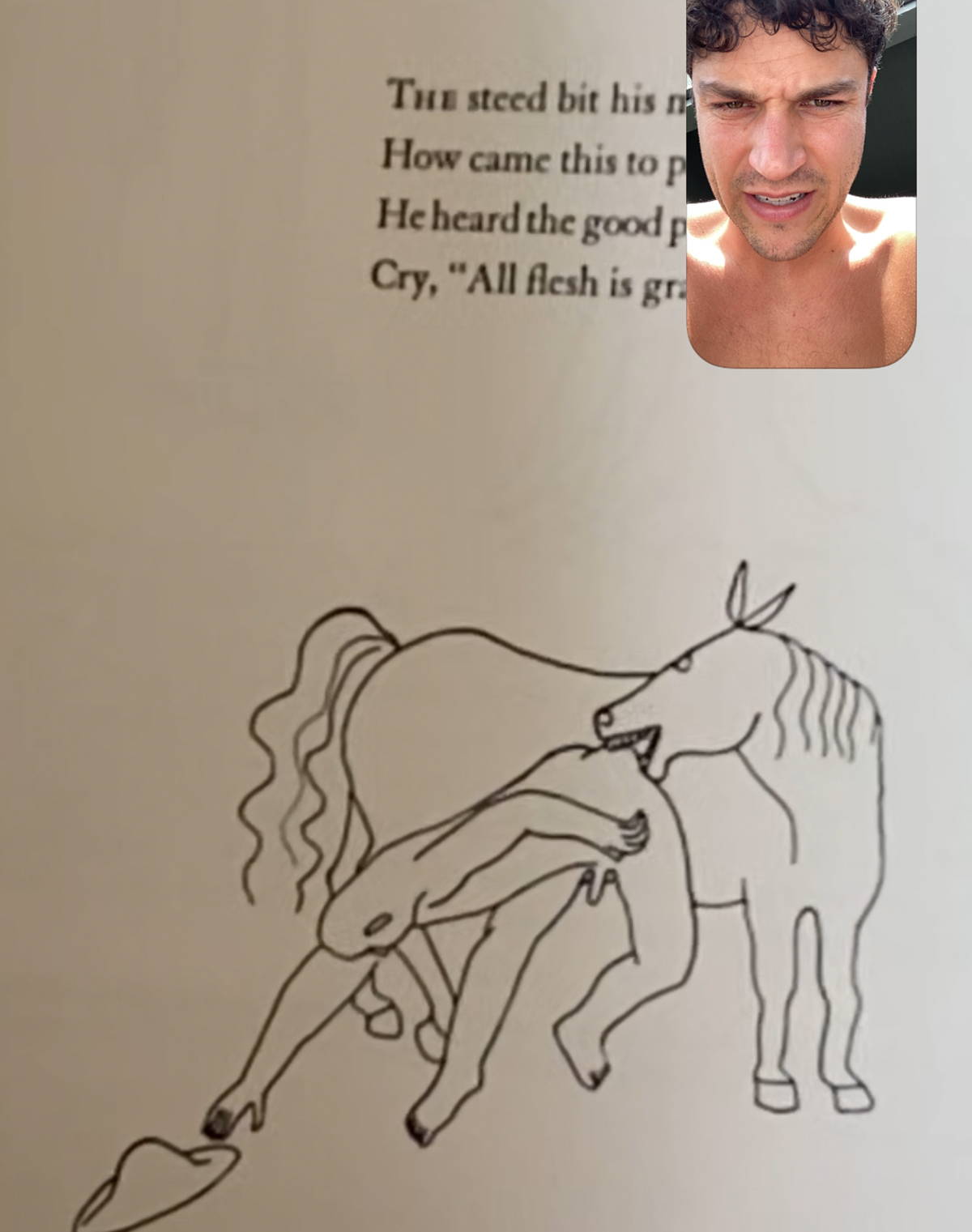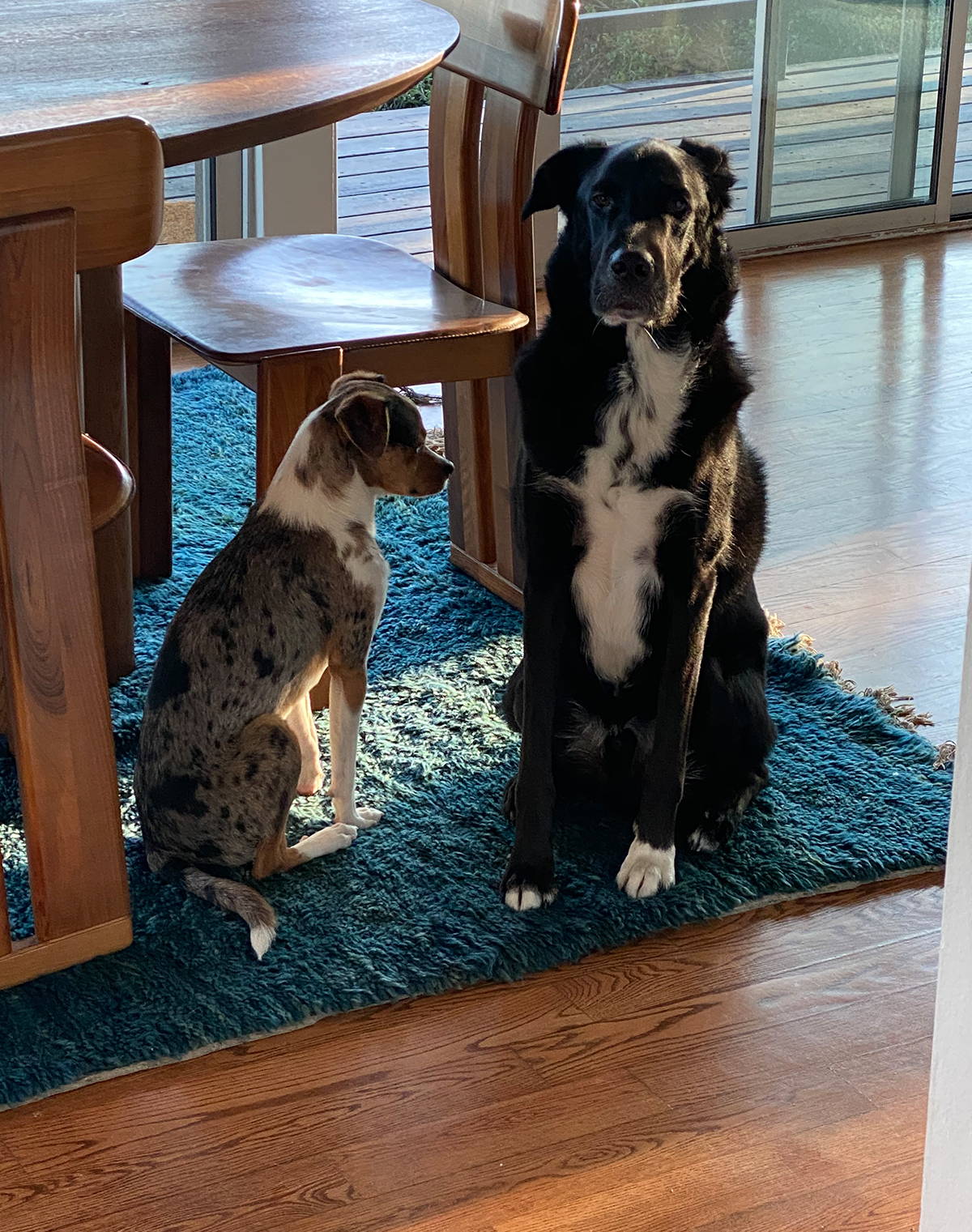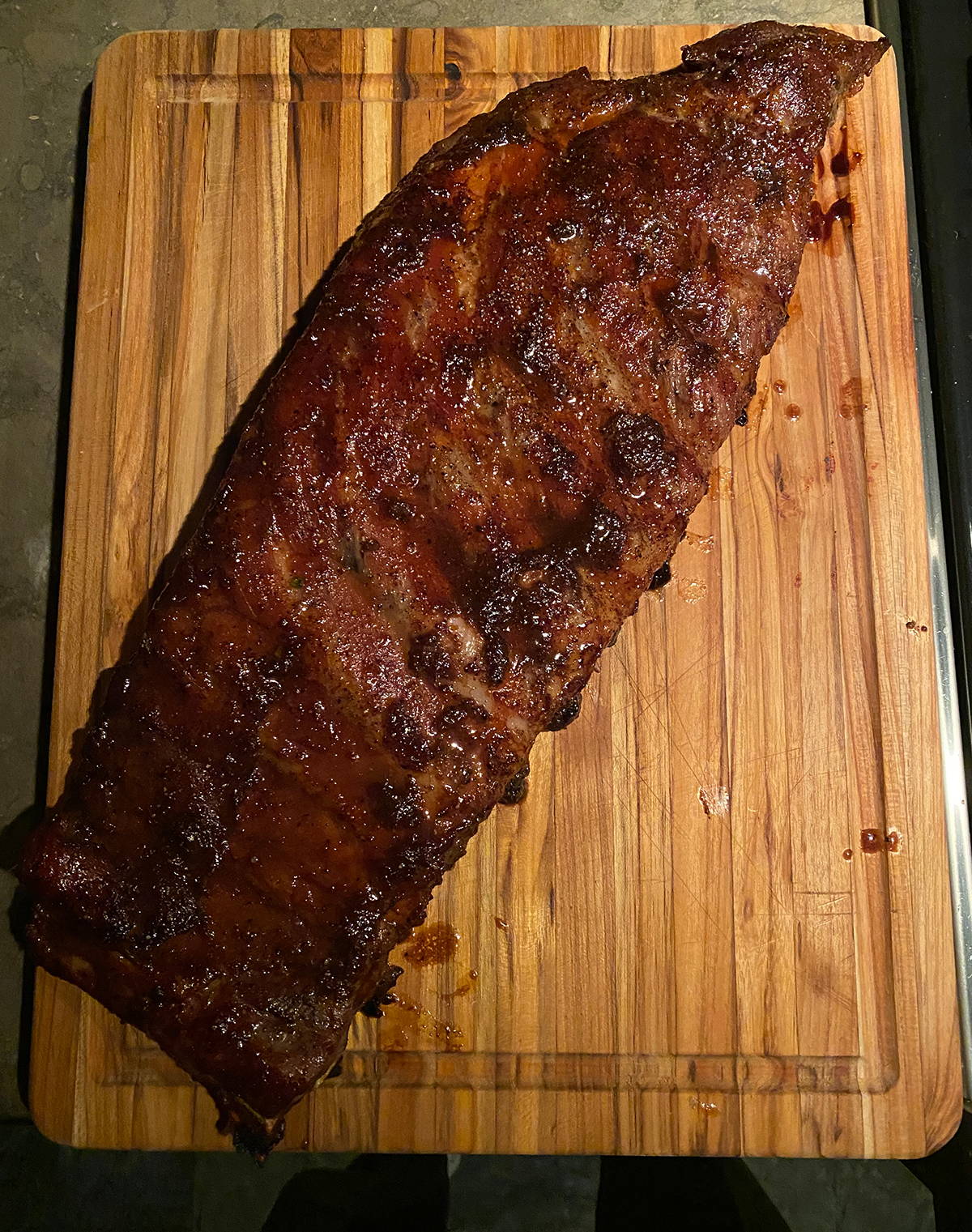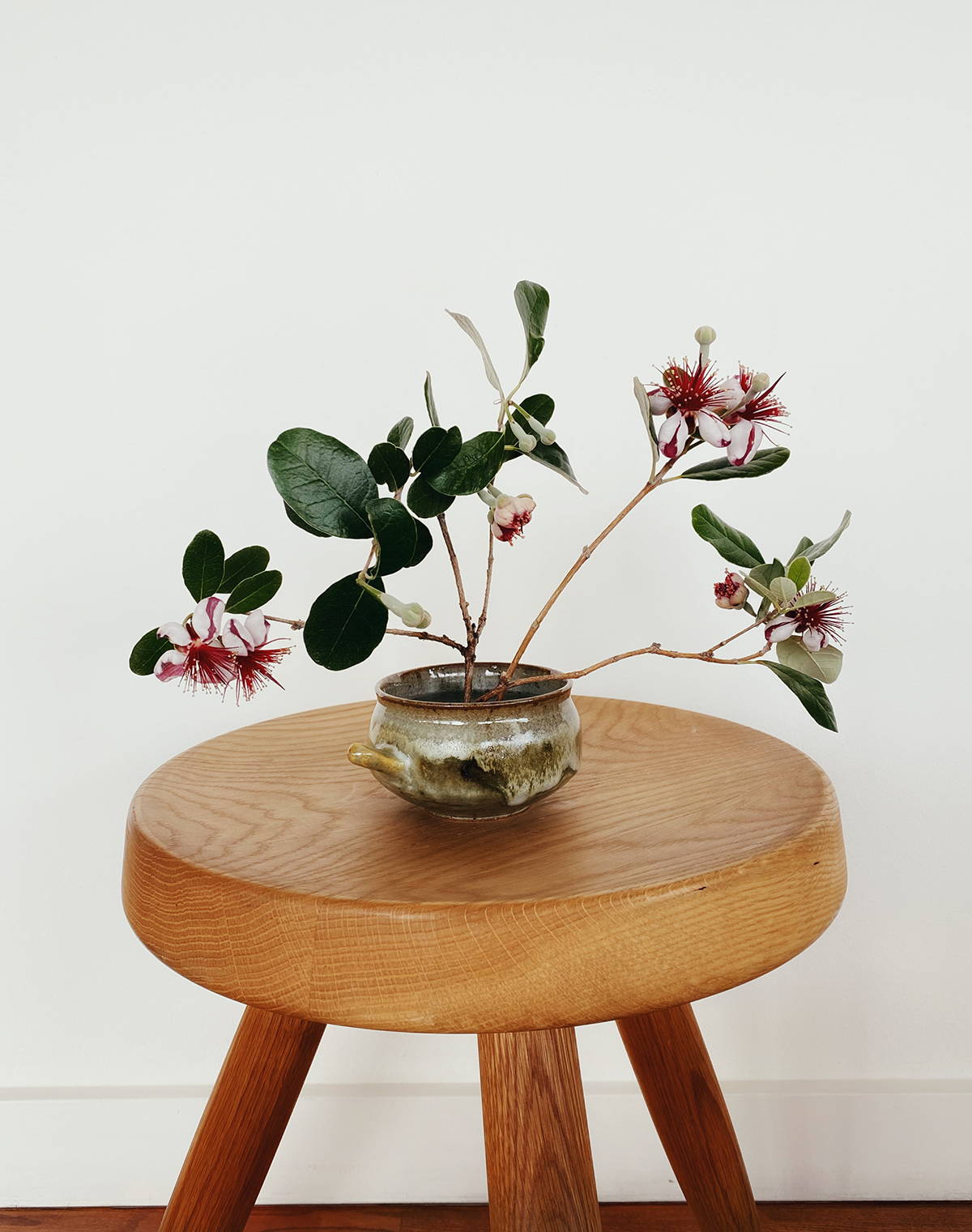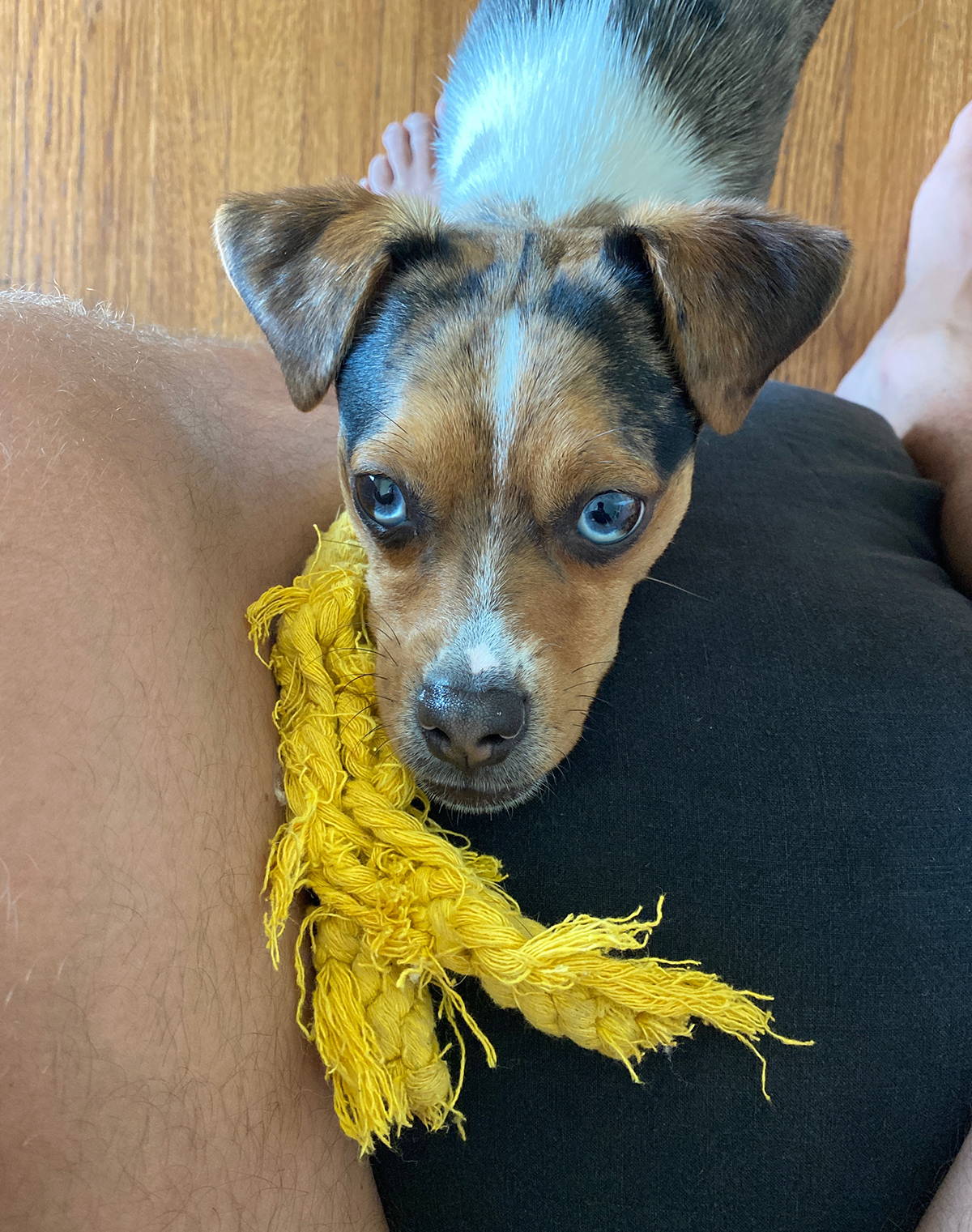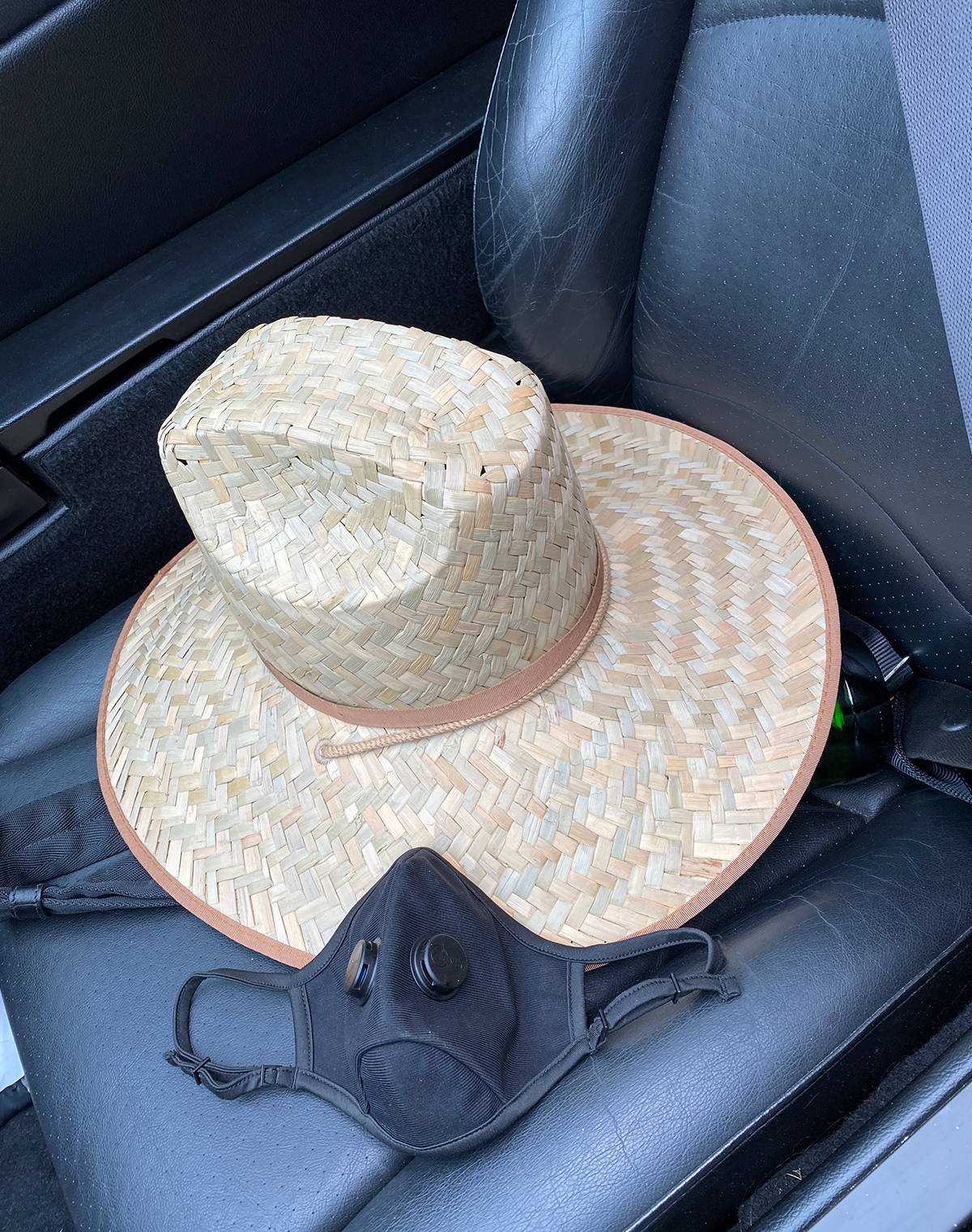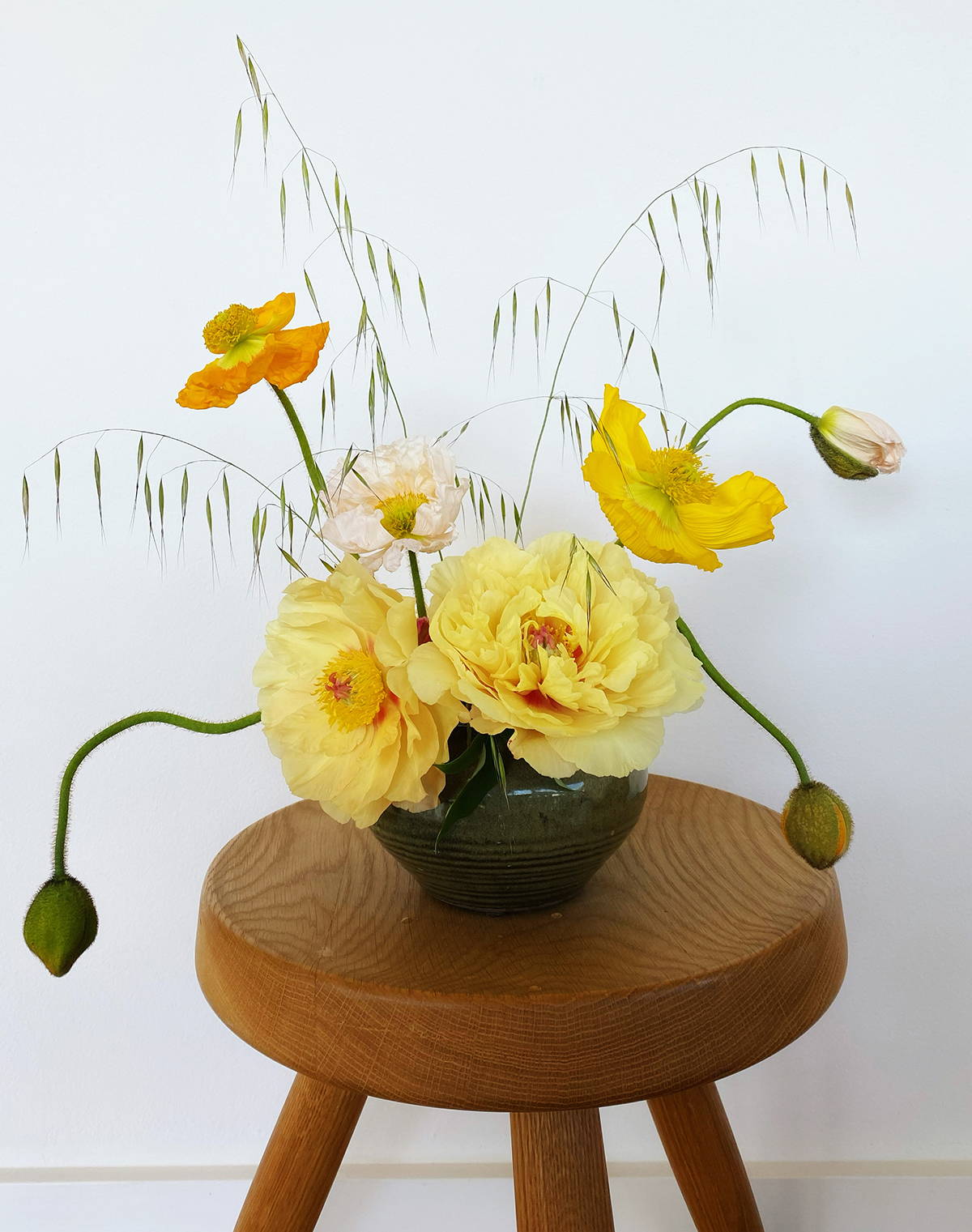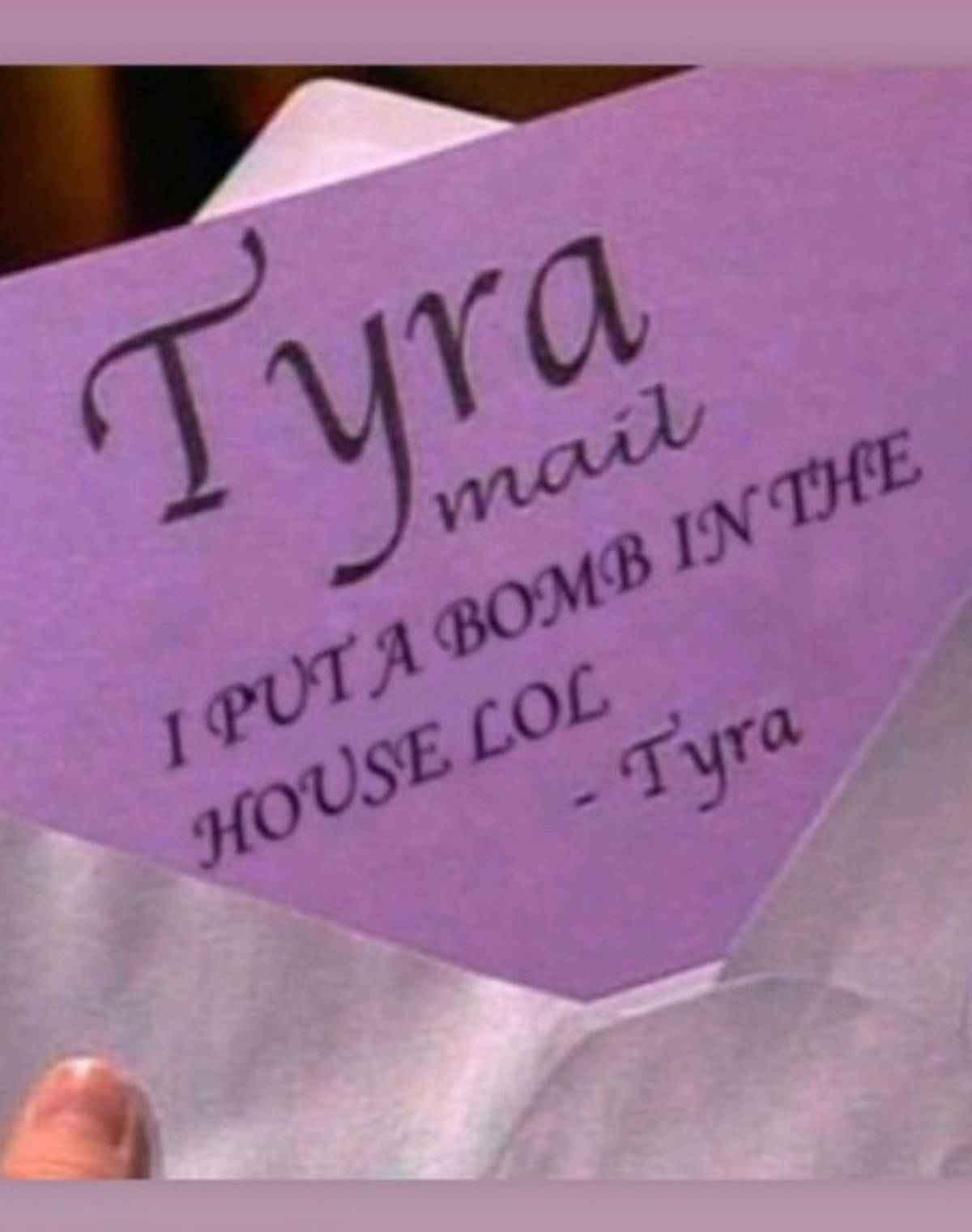 Tell me about your evening routine! And your morning one too!
Morning: wake up and lay around and reminisce about last night's dreams. Let the dogs out and feed them. Work out. Make a smoothie and breakfast. Think about what's for lunch and dinner and if I need to go to a farm to get it.
Evening: after doing research or thinking about what to make for dinner I start prepping. Trace finishes work and we light candles and light a fire (ill miss that as its getting so hot now). We'll have a glass of wine or a tequila and play some music while I cook and then we eat and watch something, tonight is my night to pick what we watch…ugh.
*
Do you know of any good charities or causes people could donate to?
Donating to your local food banks is a good place to donate to, also Feeding America funds food banks so that's a great one.
*
What keeps you sane?
Cooking, face timing with Dana and taking my car out for long drives. But honestly I love being home so I'm not feeling any more insane that usual.  
*
What one thing can't you wait to do?
Go to the movie theater.
*
What's one thing you're grateful for?
My beautiful home for supporting me.
*
Anything else to share?
I dunno, probably.