What is your name and where are you currently?  
My name is Lili Peper and I'm in Los Angeles.
*
Are you where you normally live?
I usually live in LA but due to the current circumstances had to leave my home and am quarantining with a friend nearby.
*
What are you currently reading?
Reading 'I'm Very Into You', the email correspondence between Kathy Acker and McKenzie Wark
and my dear friend Emily Beyda's debut novel 'The Body Double'.
*
What are you currently watching?
Watching a lot of Werner Herzog documentaries, starting with 'Grizzly Man'. Also finally got into Ozark.
*
What are you currently listening to?
A lot! Some songs that have been on repeat -
Oh Honey - Delegation
Inspiration Information - Shuggie Otis
The Witness - Crazy P
Life is Better - Q-Tip ft. Nora Jones
Incapable - Roisin Murphy
oh and obviously 'Fetch the Bolt Cutters' - on repeat.
*
How are you moving your body/exercising?
Lots of dancing (see list above) and going for walks in the neighborhood. I like looking at all the different styles of architecture in LA and where I'm staying right now has access to a hillside covered in all sorts of houses from so many eras. So I listen to music and walk for a couple hours. Nodding at people through masks - it's all so bizarre.
ALSO a fiercely non-competitive dance aerobics class that I love with my whole heart and couldn't recommend higher called Pony Sweat !
*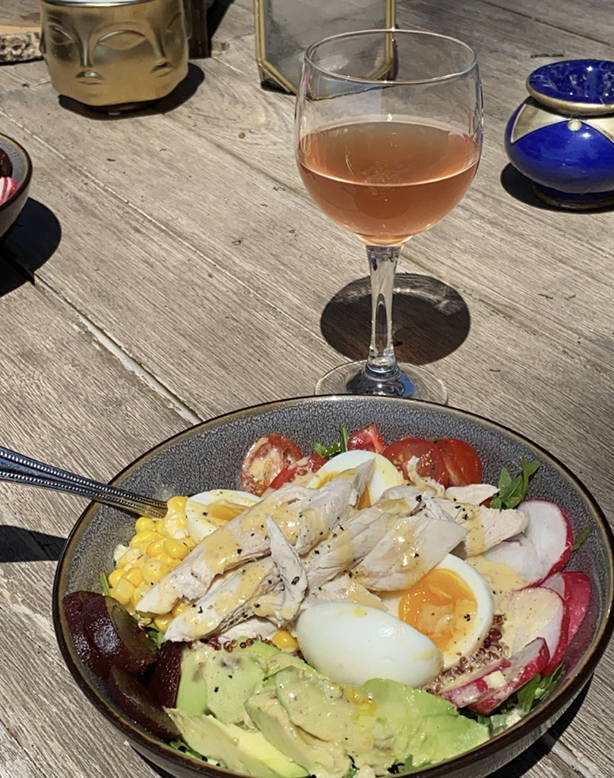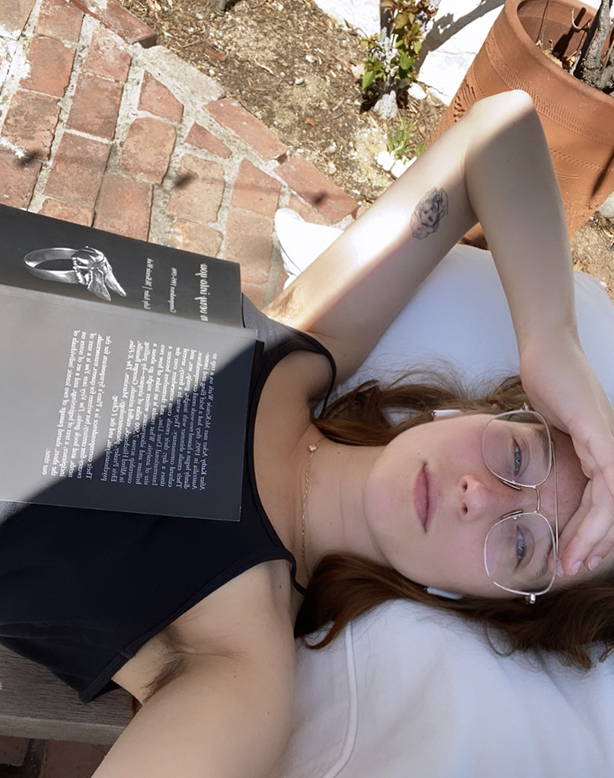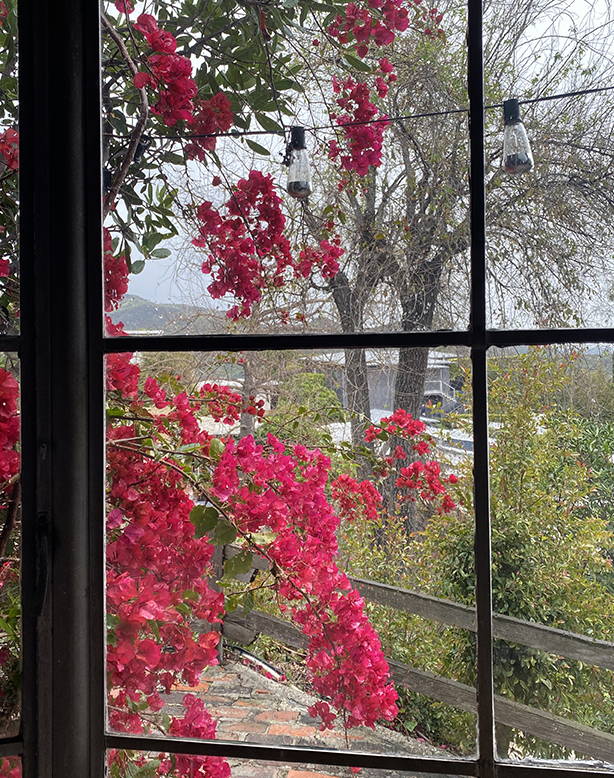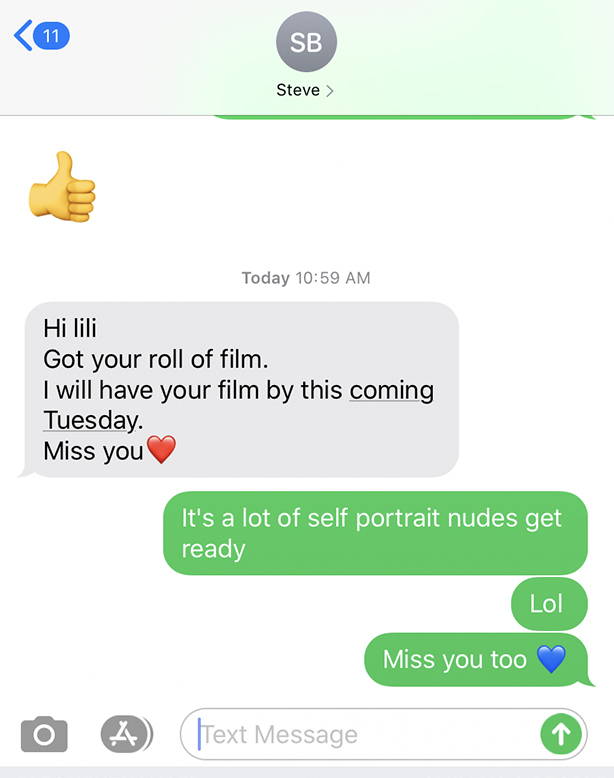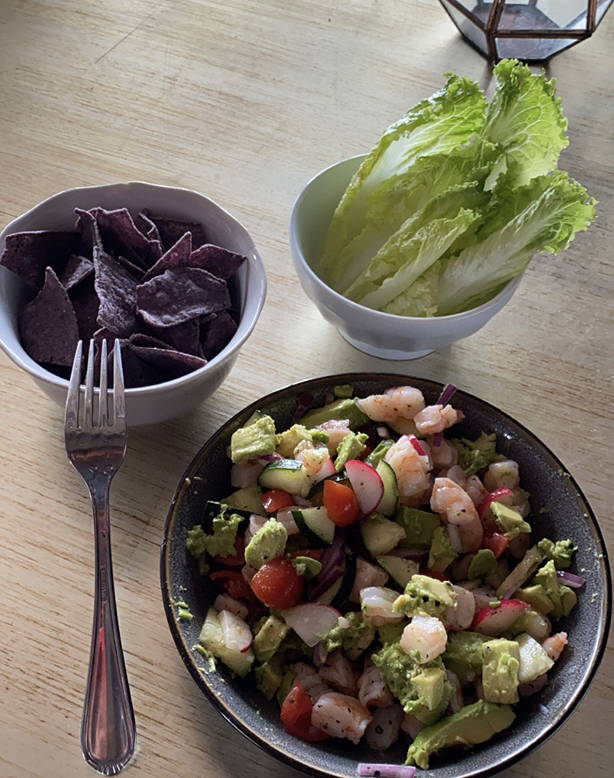 If you're buying anything, what is it?
I bought this little Sony camcorder at the start of quarantine on ebay and have been documenting pretty much everything. From my outings to the grocery store to crying confessionals to drive by birthday parades. It has a wildly long zoom and has been fun to have around.
What's one new thing you started doing big or small since this all happened? (Like a new skill/a hobby or even habit)
Cooking ! Cooking !
What's the thing you find most challenging about quarantine?
The suspension of time. The perpetual waiting. The lack of clear and concise information. Then a more tangible fear for the well being of my parents and grandparents.
Has there been a silver lining to it for you?
That being said, I try to stay in the frame of mind that this is a necessary pause for a lot of society and for the environment. That we needed to be reminded of slowness, of sitting with ourselves, of process. That we aren't just consumers and producers exhausting ourselves on the capitalist hamster wheel. I hope this acts as a motivator towards a new kind of global empathy. And I remain positive that we will come out of this for the better.
Have you connected with old friends?
I have! A friend of mine hosts a weekly game night over zoom and every time I join I end up seeing a friend or two I haven't seen in a while. Usually then we'll jump on a FaceTime afterwards and catch up. That's been a joy.
I also think people have been more motivated to check up on each other. We all share this circumstance as a baseline and it's been really helpful talking with friends and family all over the world about our unique experiences. Reaching out to lament and discuss our thoughts.
Our lifestyles have shifted a lot, is there anything you'll keep doing on the other side of all this?
Randomly dropping off goodie bags for friends with little notes and gifts for no reason other than wanting to make them smile.
Tell me about your evening routine!
Ha routine ! We'll cook, have some wine or a joint, maybe dance around before the sun goes all the way down, or go for a walk, play online Catan, maybe watch something. Some variation of those activities.
What's one way big or small that you've been helping others?
I have a lot of family in LA that are elderly/immune compromised so I do their grocery shopping and pharmacy pick ups. I'm lucky and thankful to be healthy and able to help in that way.
Do you know of any good charities or causes people could donate to?
These are all local to LA and are accepting donations in different ways; from money to Amazon wishlists to volunteer opportunities.
https://www.myfriendsplace.org 
https://charity.gofundme.com/o/en/campaign/help-feed-the-frontline-fighting-covid-19 
What one thought keeps you sane?
That we are all - quite literally all - going through this and in that solidarity we will prevail.
What one thing can't you wait to do?
DANCE WITH MY MOTHERFUCKING FRIENDS AND KISS EVERY SINGLE ONE OF THEM!