What is your name and where are you currently?  
Leigh Lezark, New York City.
*
Are you where you normally live? Are you in quarantine with anyone else?
Yes I'm at home with my husband Randy and son Lukas.
*
What are you currently reading?
A lot of kids books.
*
What are you currently watching?
I've been watching Cuomo's daily briefings and the news pretty much non stop but otherwise West World, Unorthodox, Drag Race & Hollywood I've been really into during quarantine.
*
What are you currently listening to?
Lot of different things but really into Kehlani, Kaytranada, Doja Cat, Dua Lipa, the new Yves Tumor and Weeknd albums too. I can't get the Megan Thee Stallion/Beyonce Savage remix out of my head. Love Kim Petras' new song Malibu.
*
What have you been eating the most? Do you have a recipe to share?
I'm actually a really terrible cook. This quarantine hasn't made me any better. Ironically when I lost my sense of smell and taste for a couple of weeks my cooking got a lot better according to my family. Before lockdown I'd order in almost every night or go out to dinner. I still do a good amount of ordering in but it hits different now with many of my favorite restaurants out of business. The silver lining of quarantine is that EN Japanese Brasserie started delivering and Xi'an Famous Foods is selling their chili oil.
*
How are you moving your body/exercising?
I've been trying to recreate my pilates classes….with very little success. I do make sure to stretch everyday, foam roll, and use resistance bands. Otherwise running a toddler around my apt has been good exercise.
*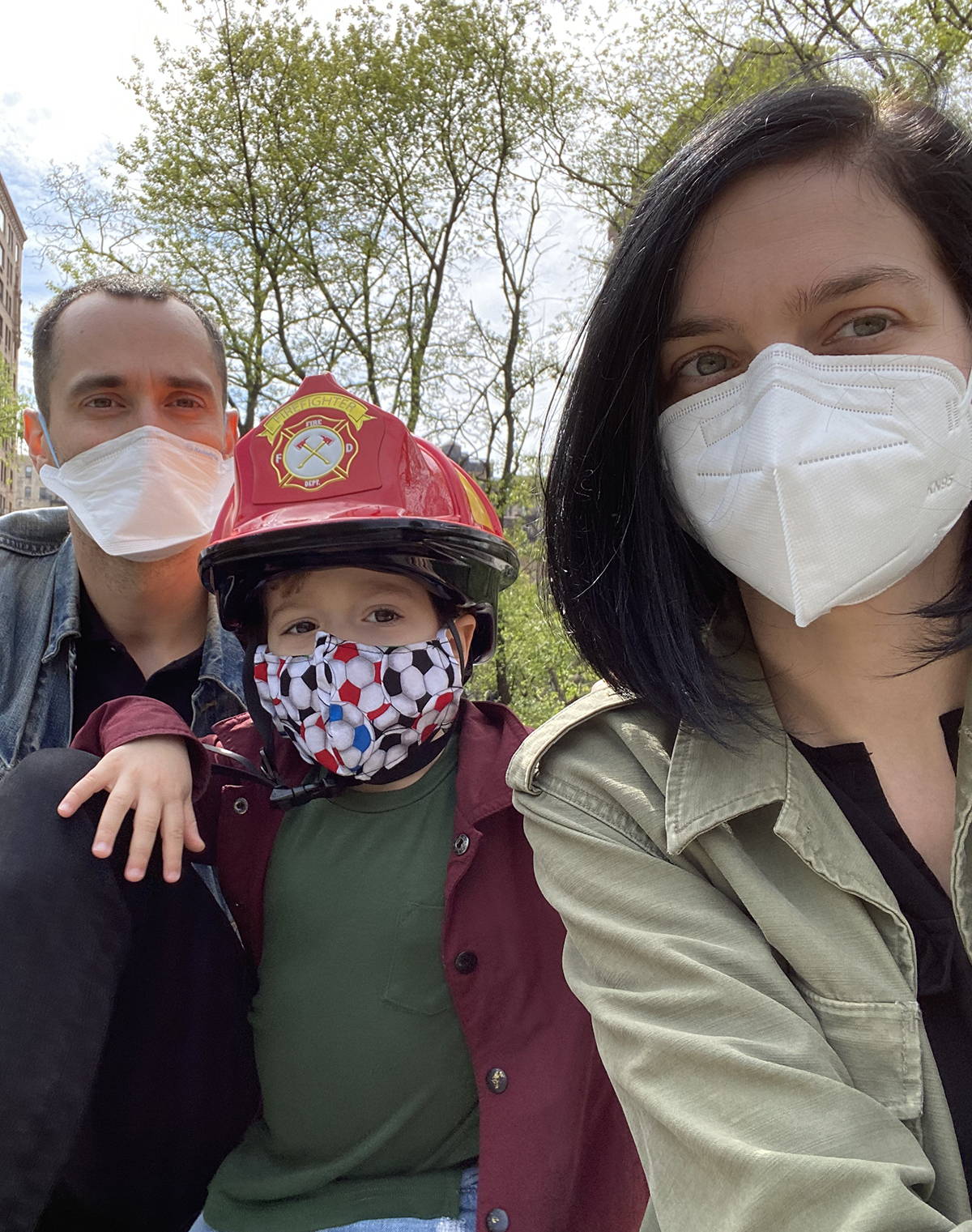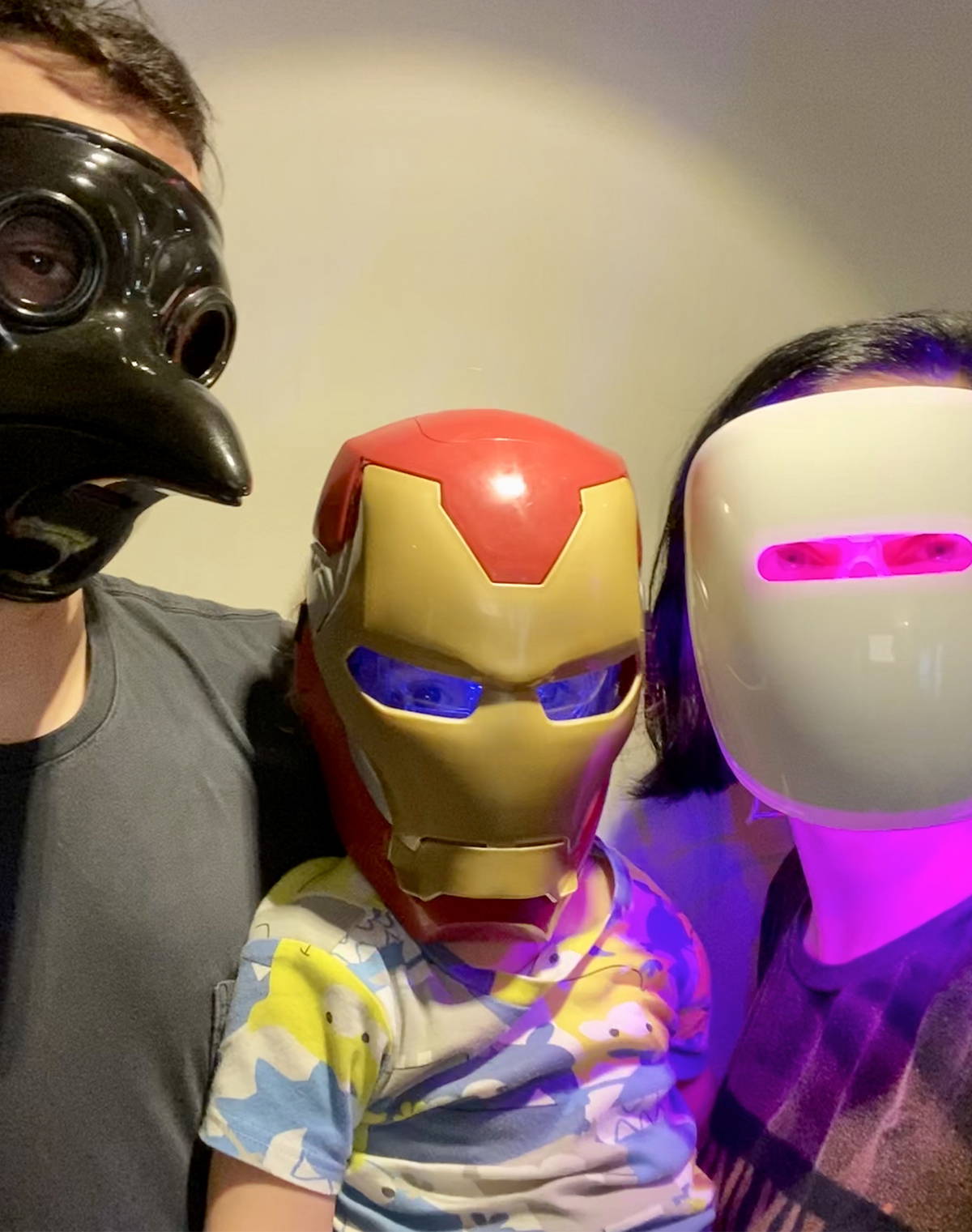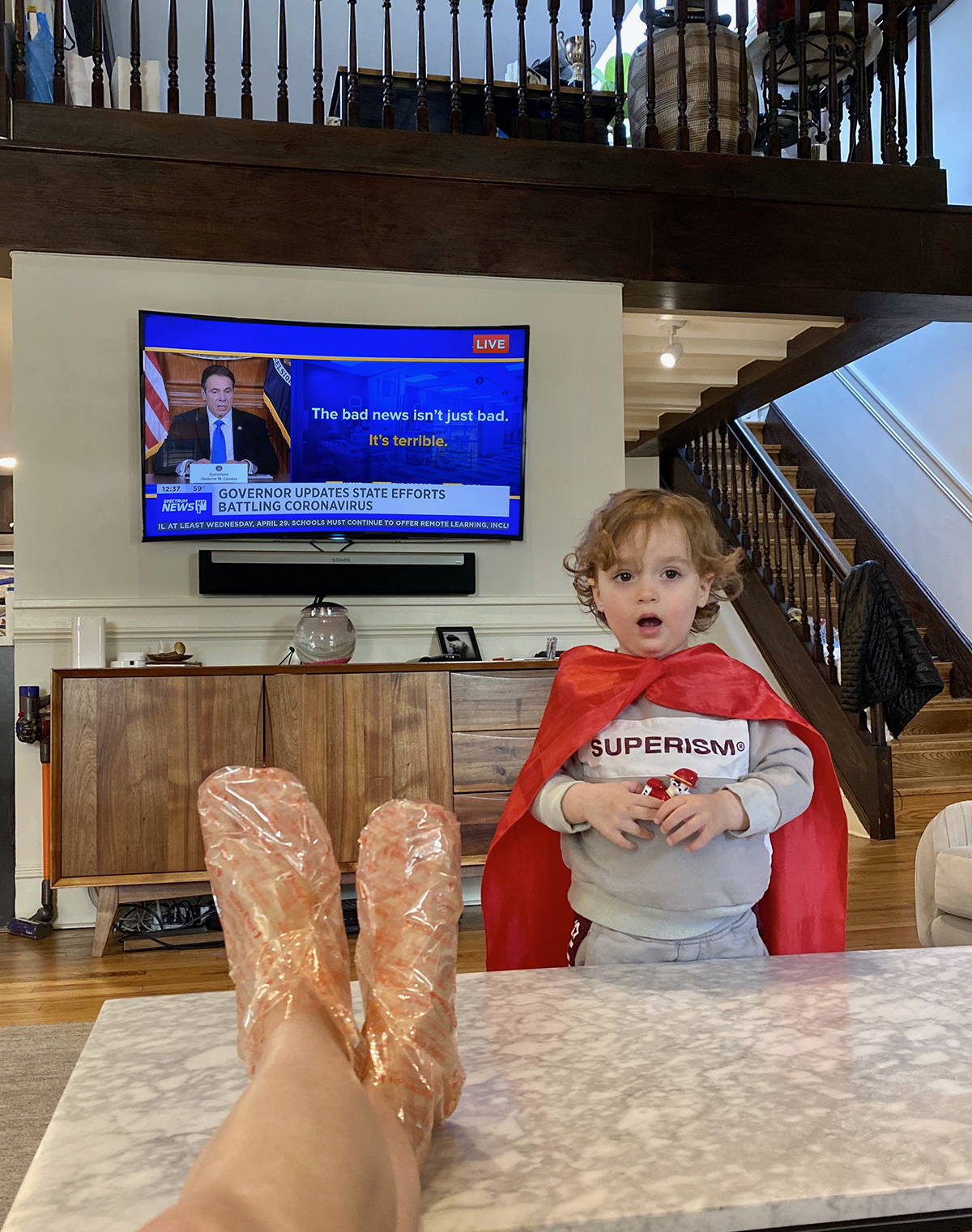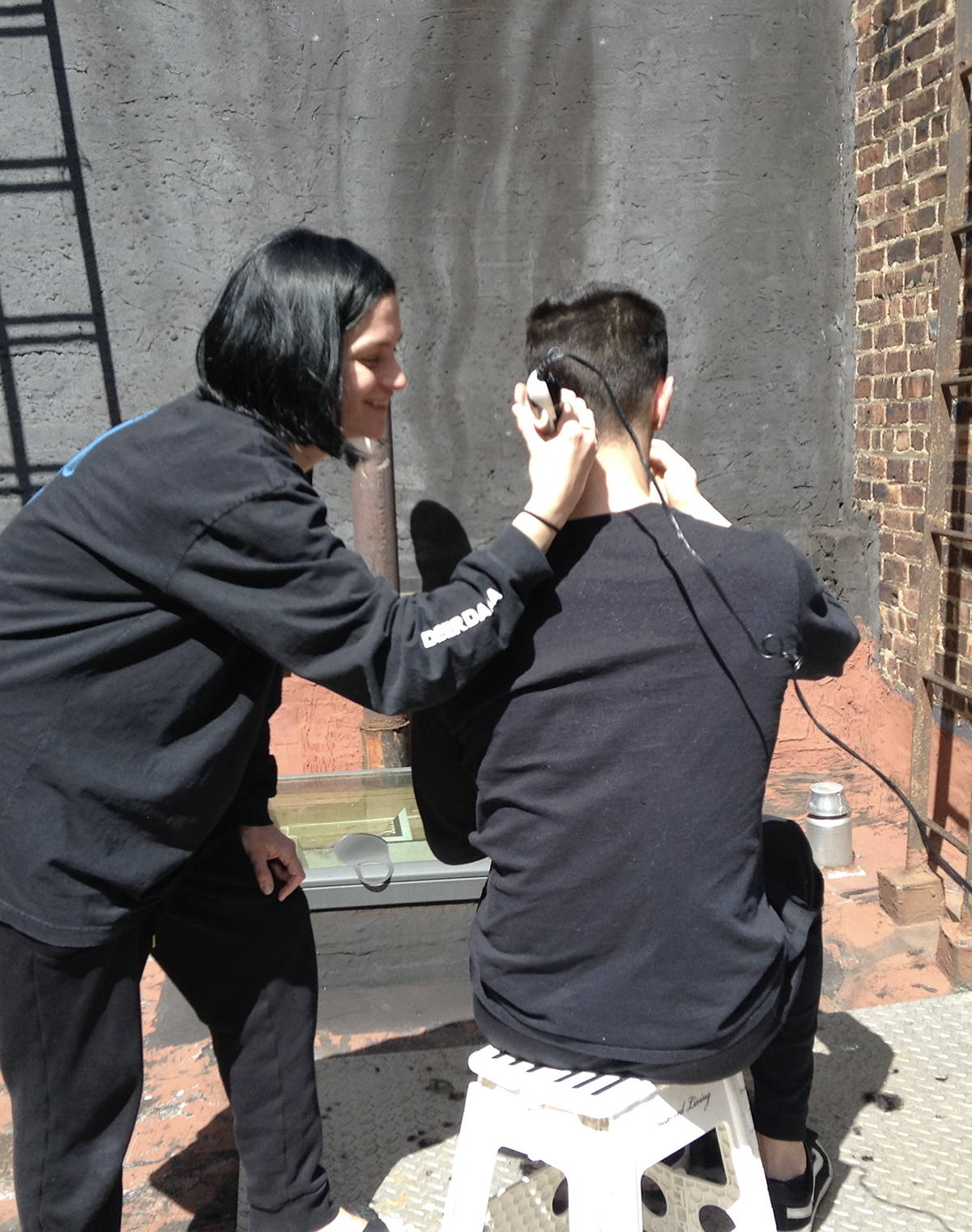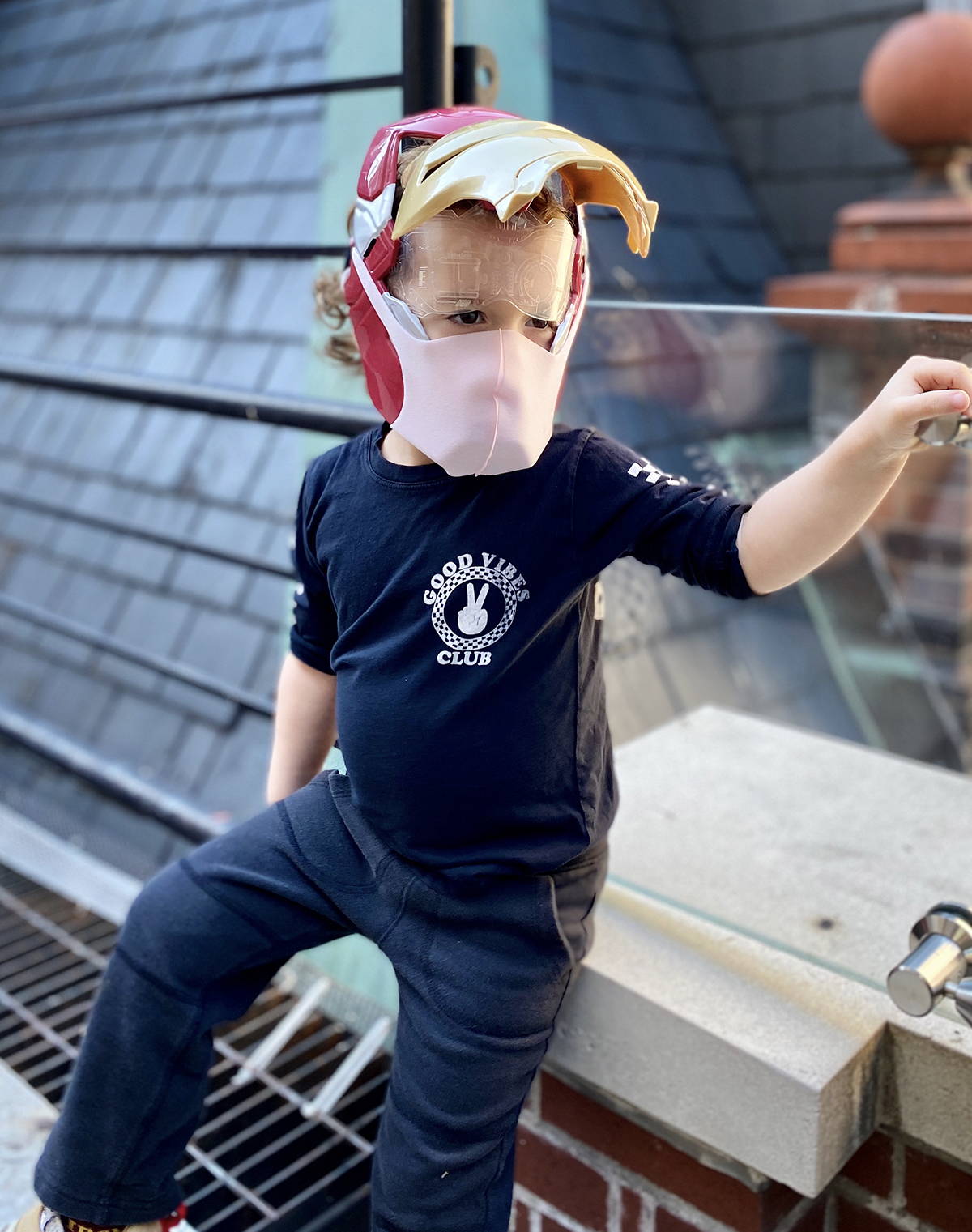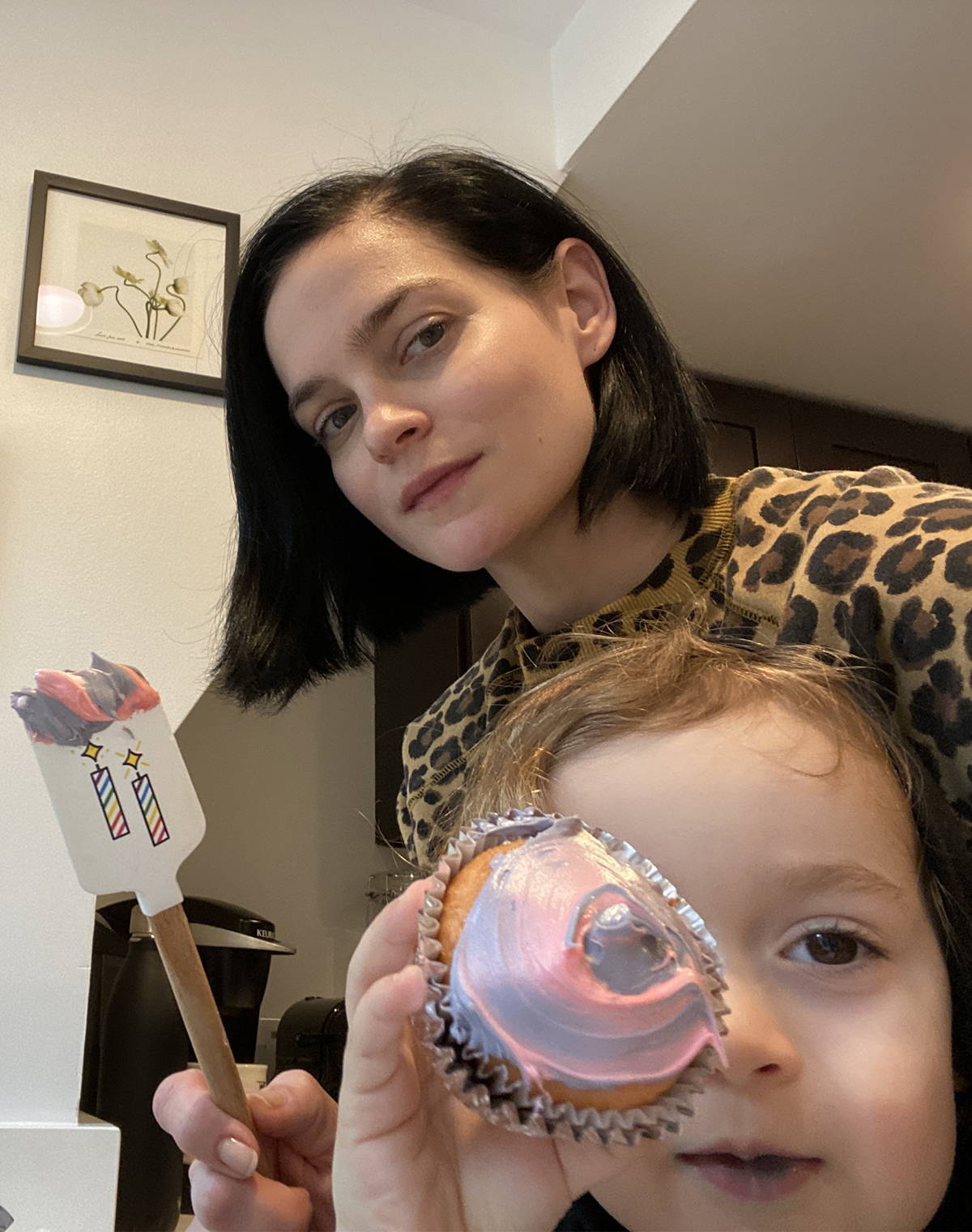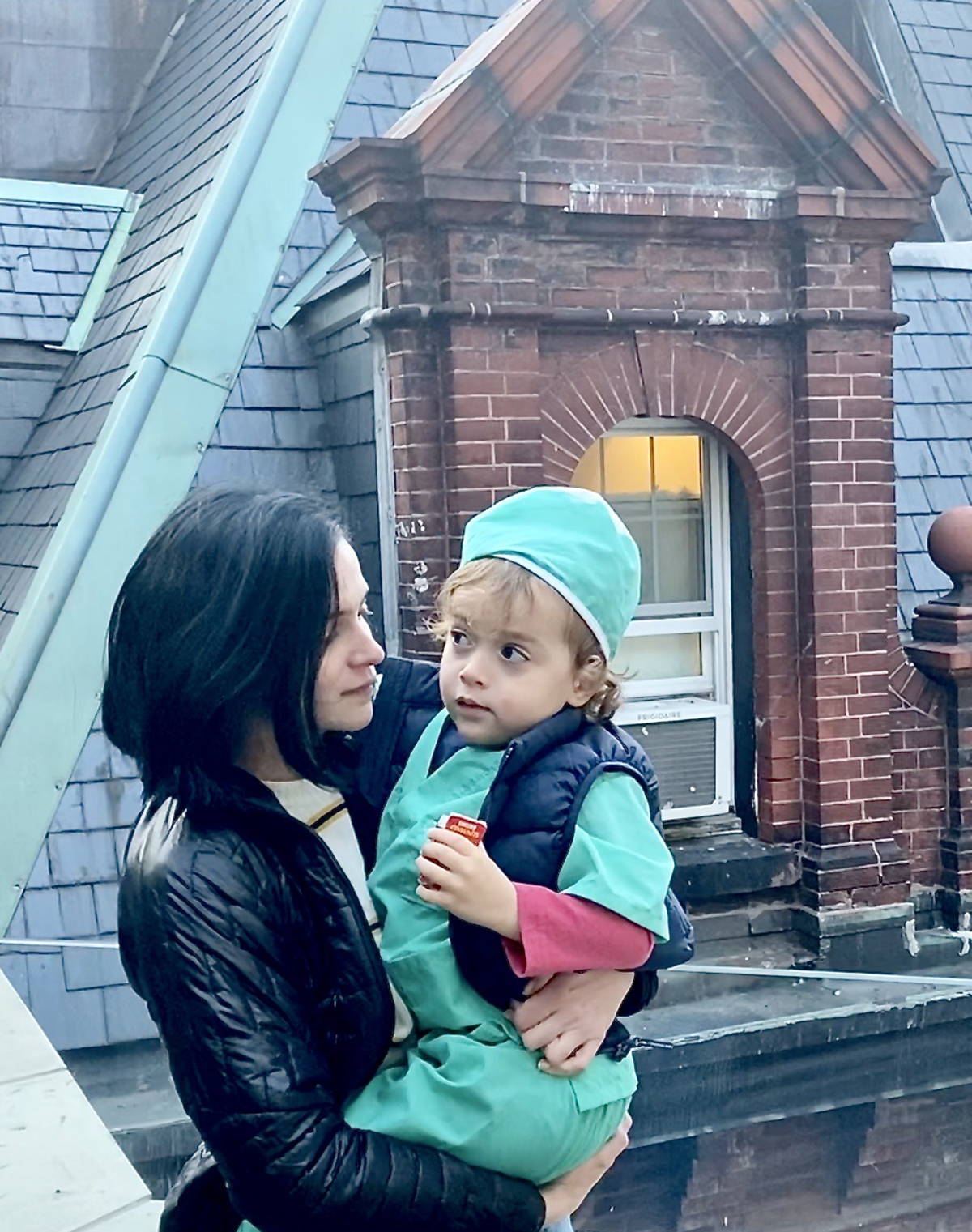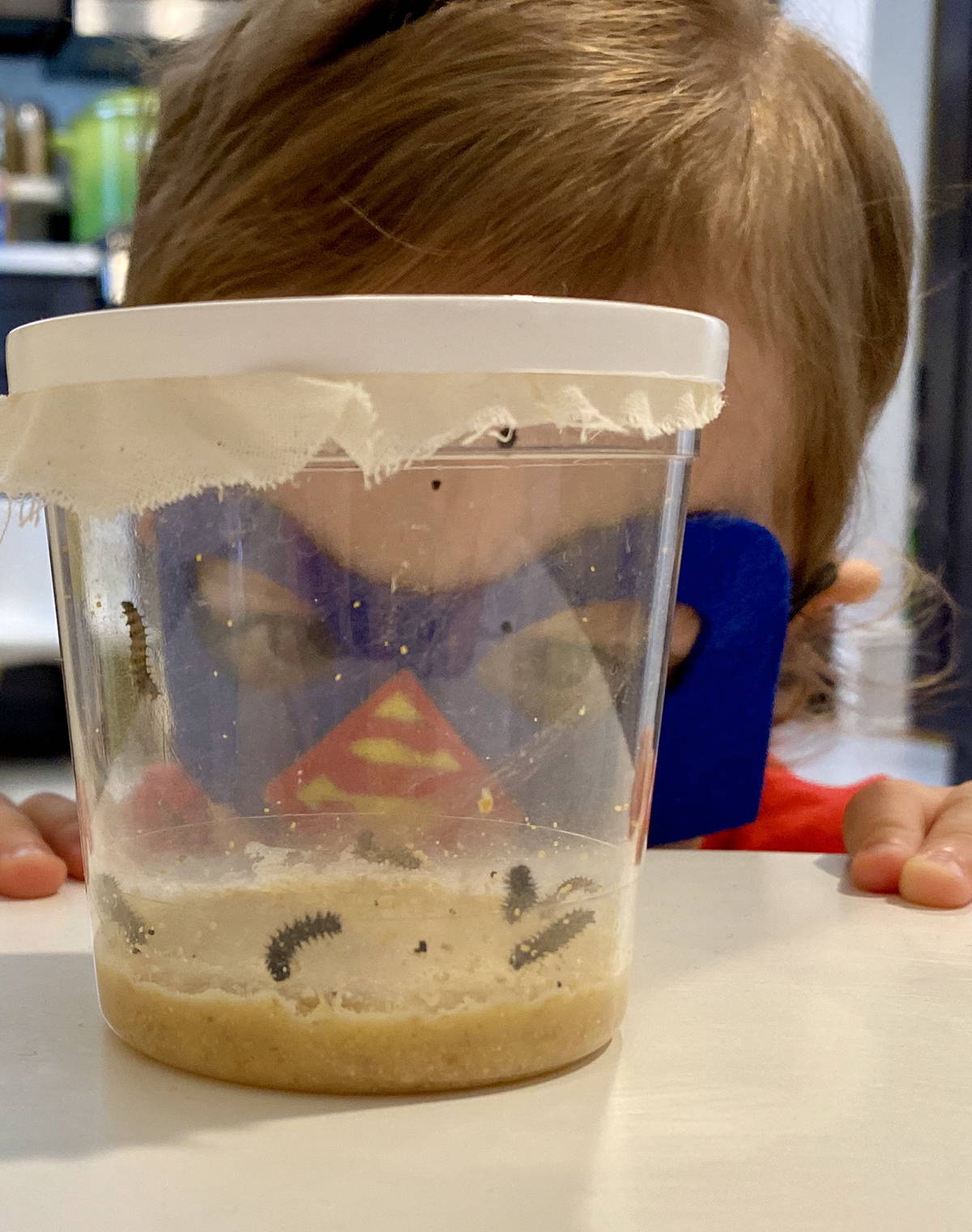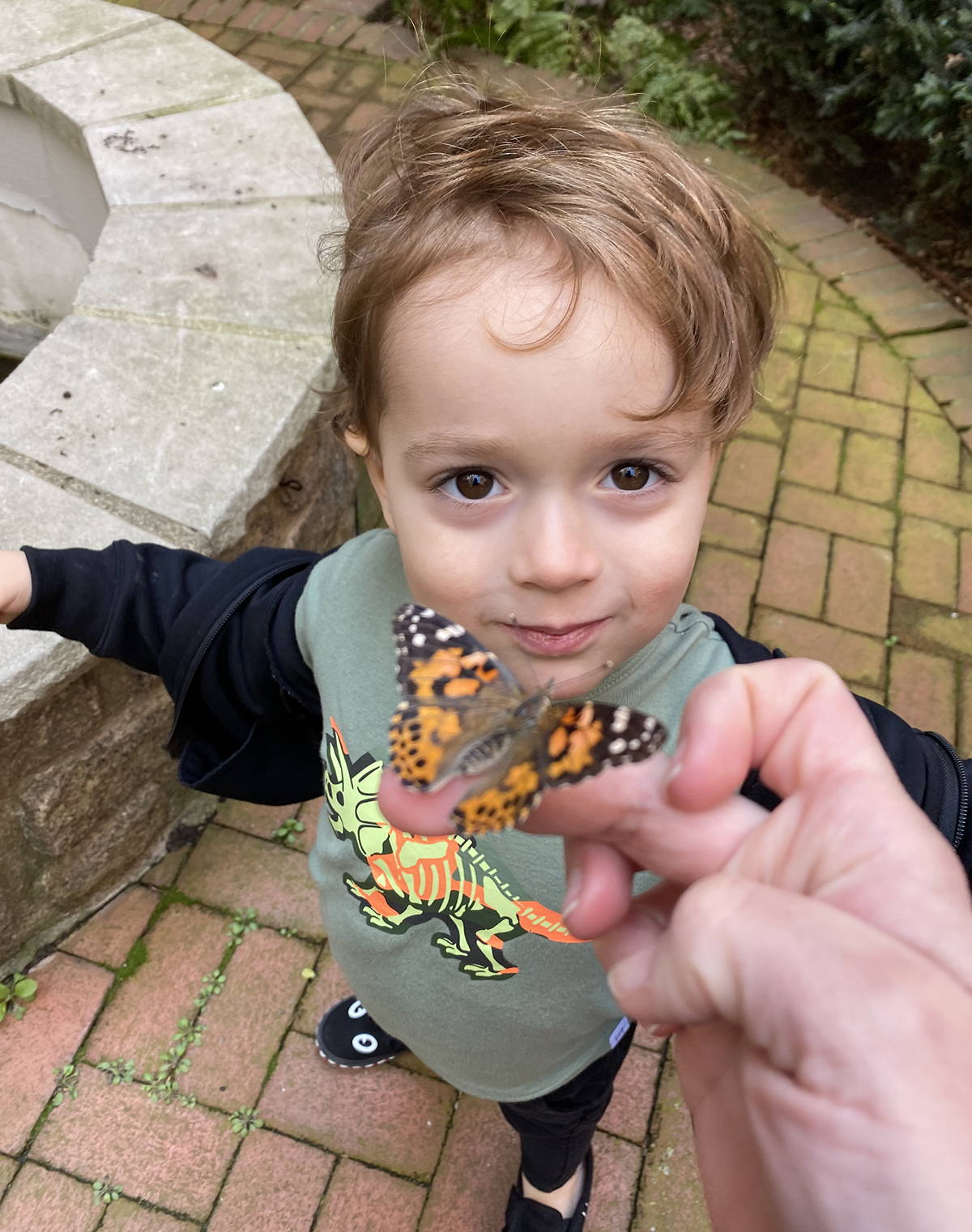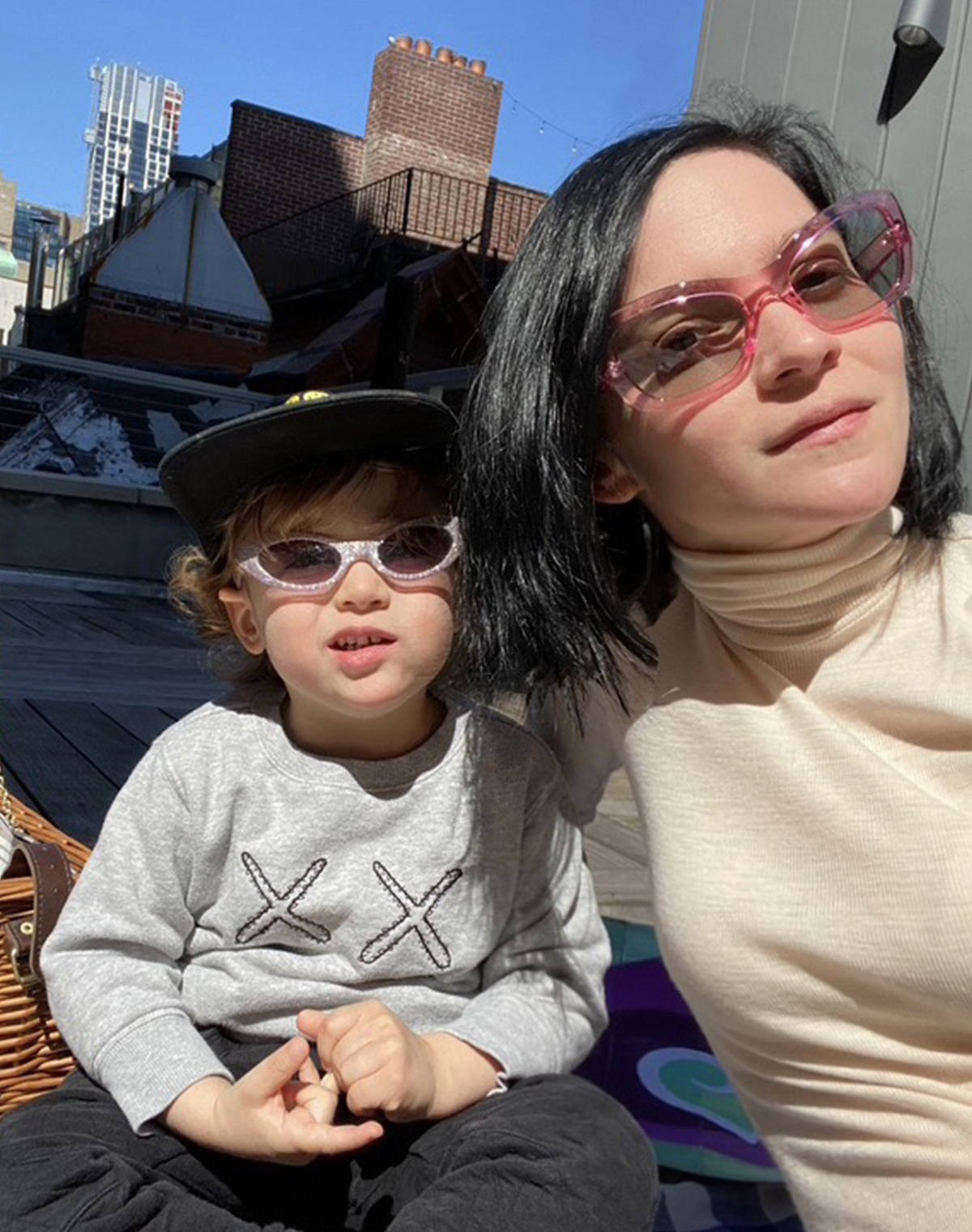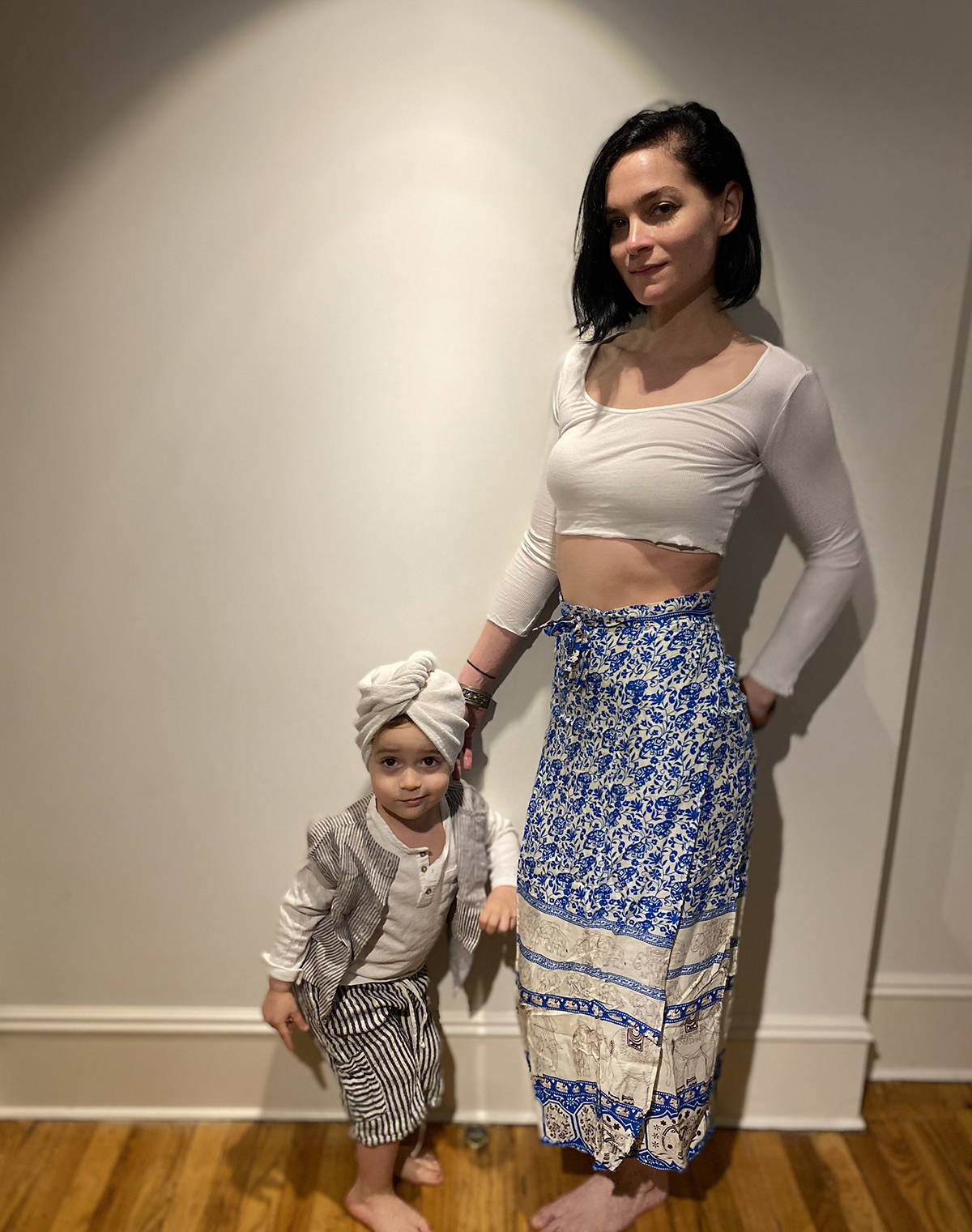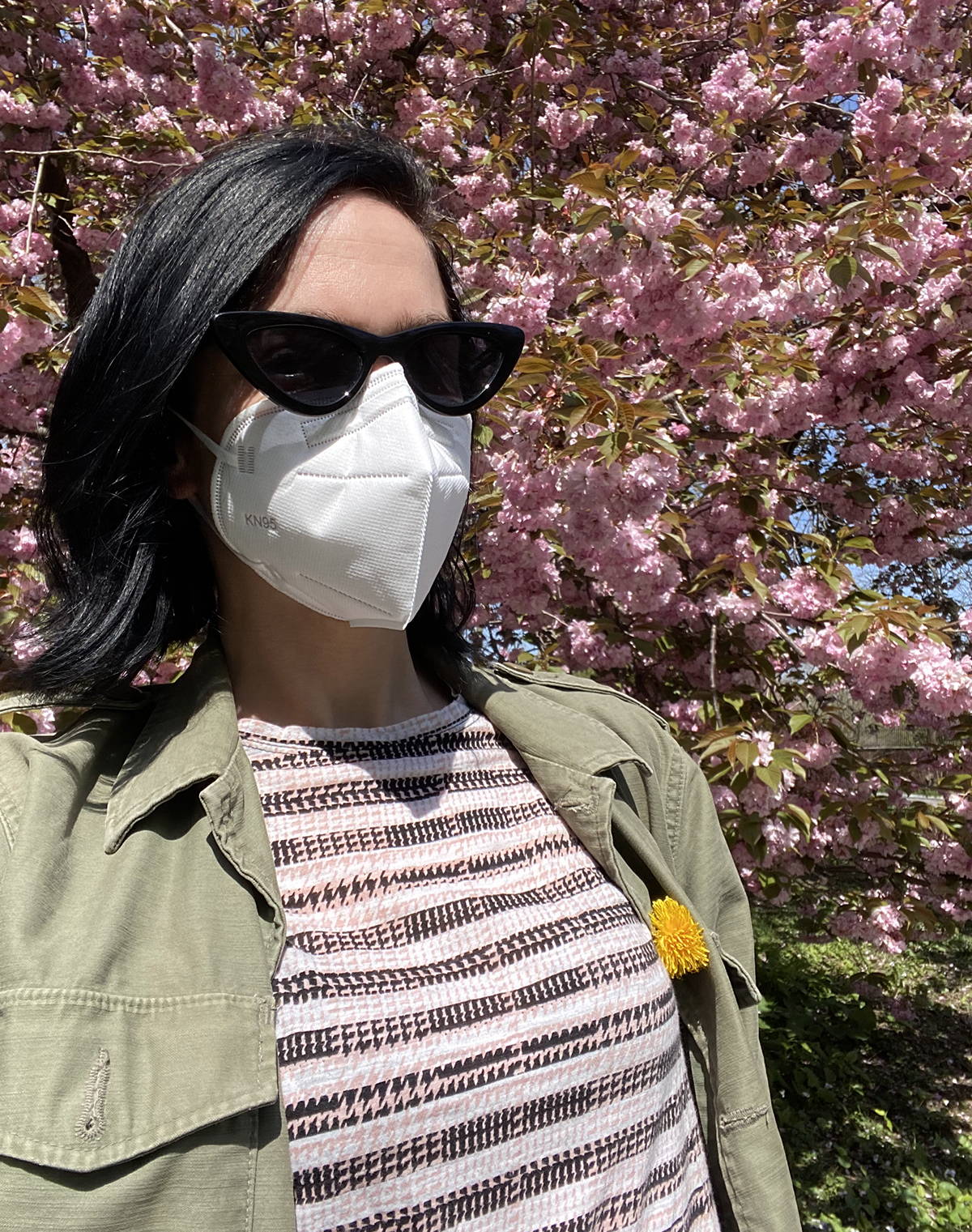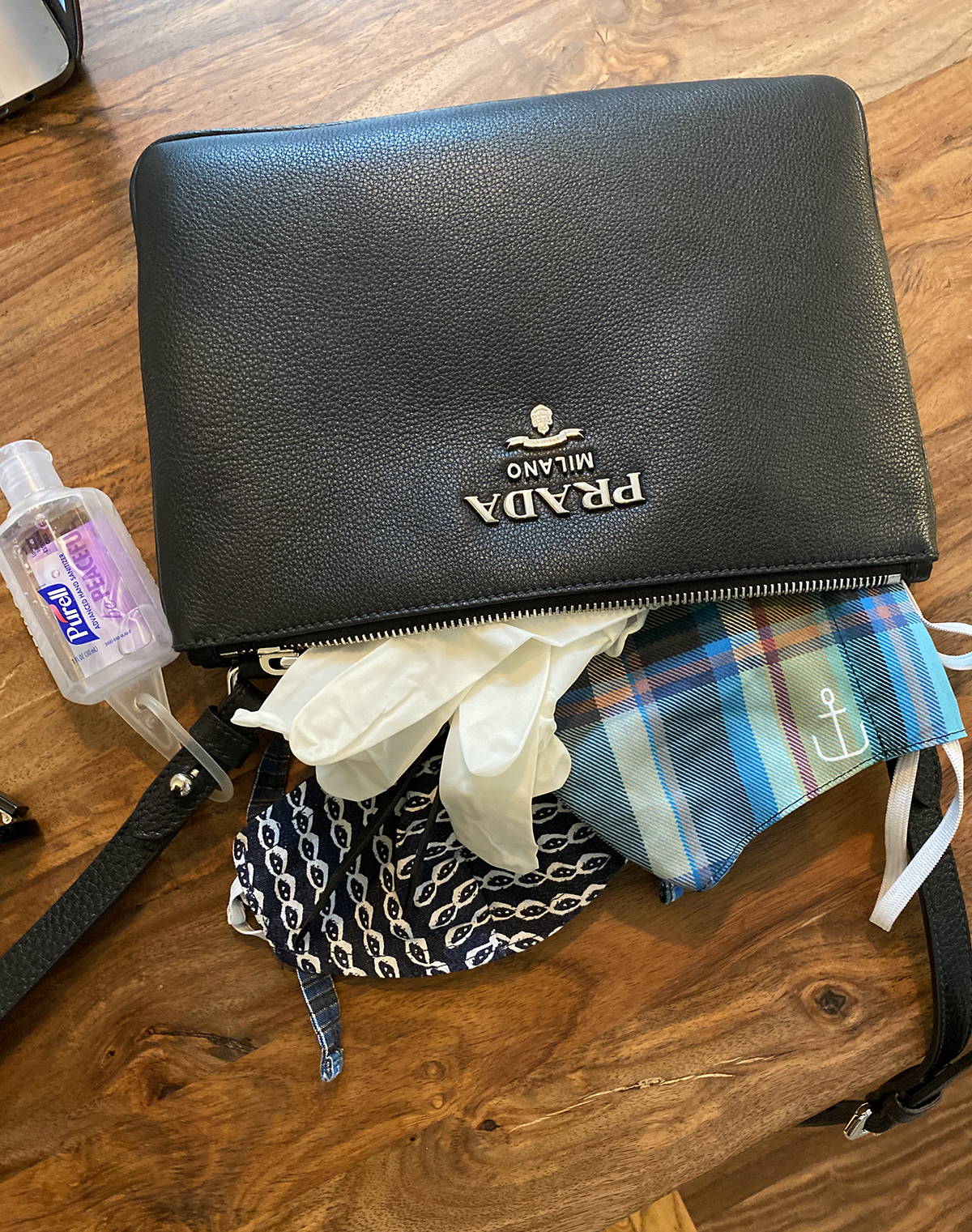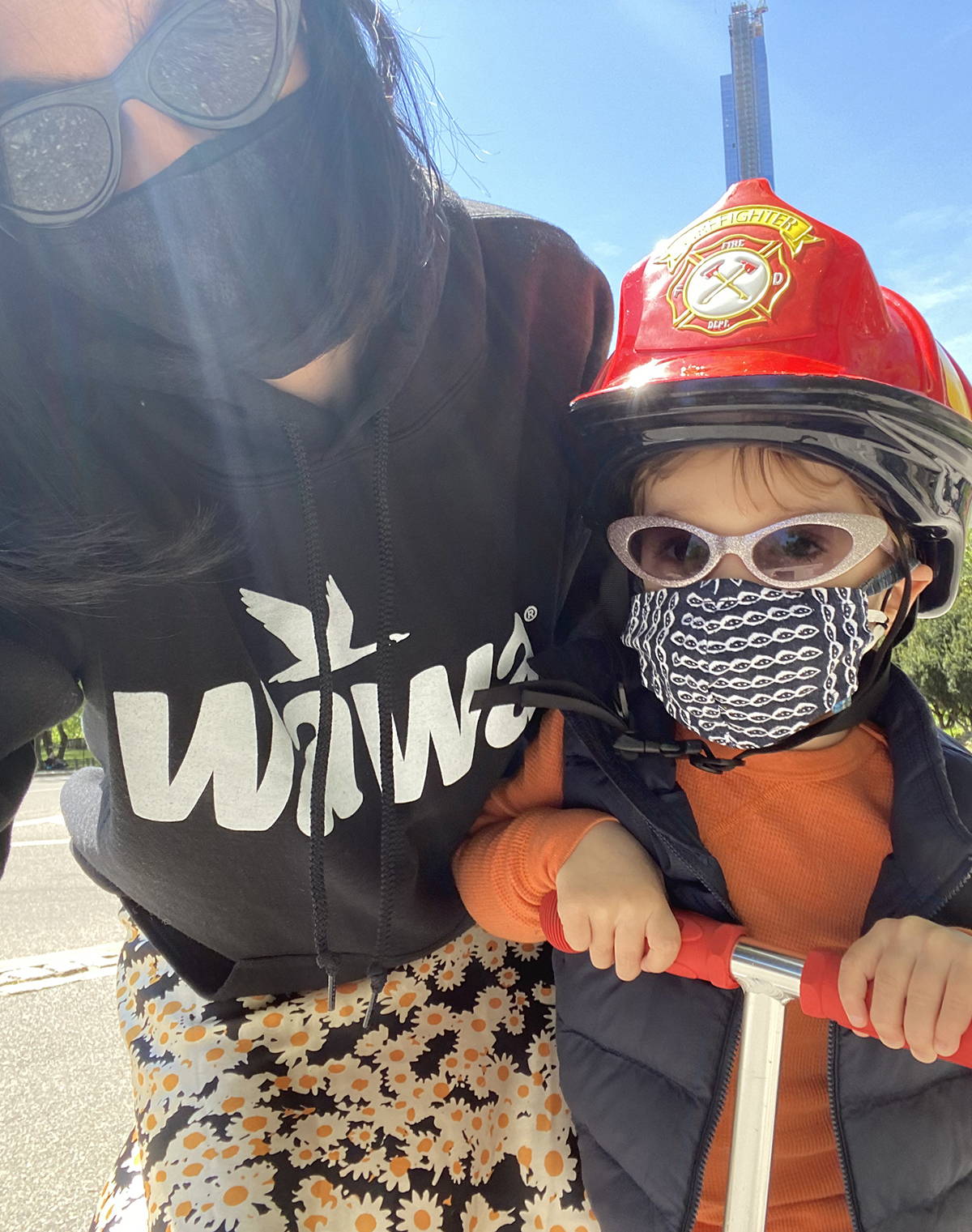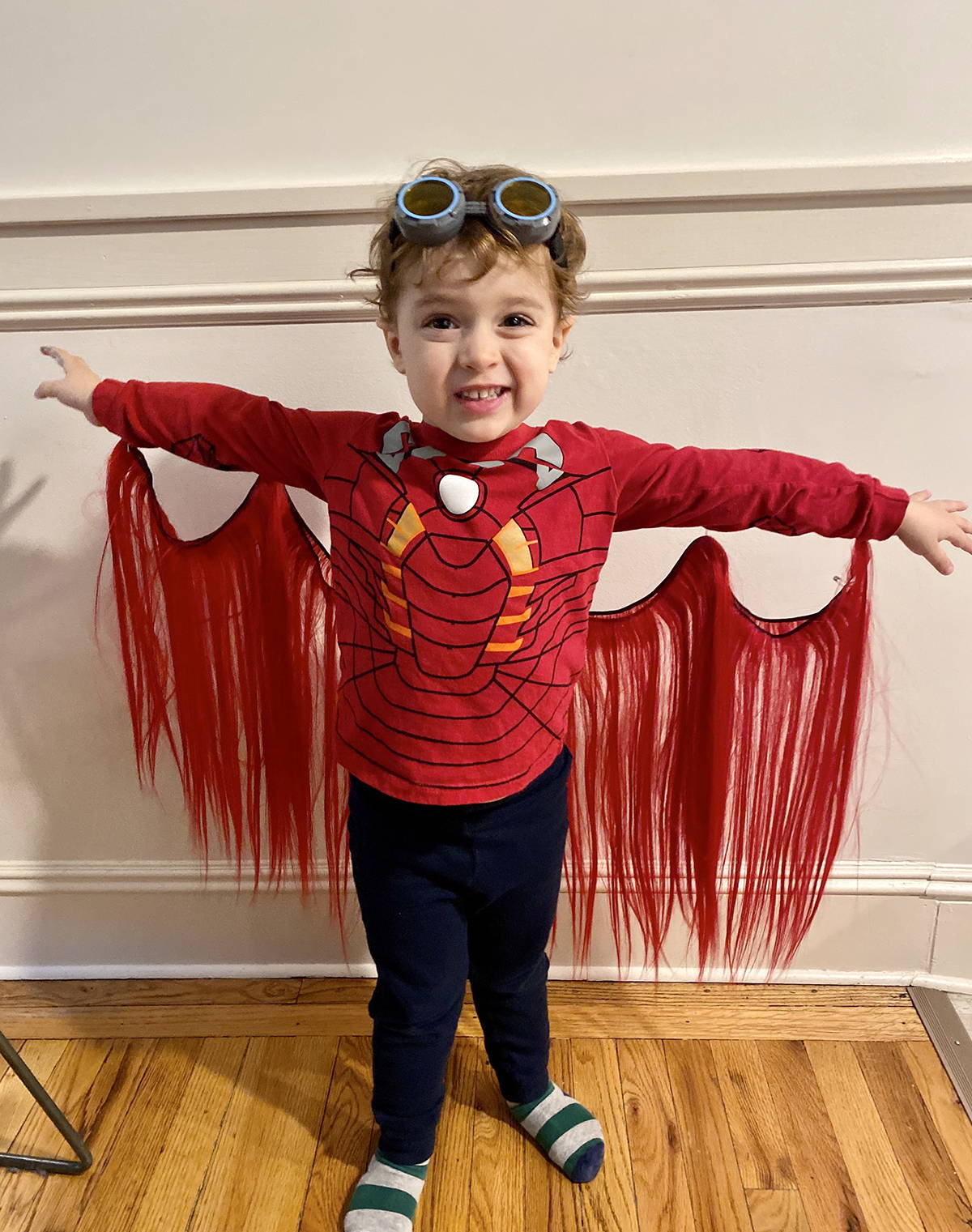 If you're buying anything, what is it?
Groceries, live caterpillars for home school, i'm trying to buy items from independent designers clothes, jewelry etc and support business where i can like masks from designer friends who are donating proceeds to charity.
*
What's one new thing you started doing big or small since this all happened?
Making costumes for my son to keep him occupied.
*
Tell me about your evening routine! And your morning one too!
Every morning I wake up at 6am, have coffee in silence, catch up on emails and stretch/fain a workout. Then whatever super hero that's possessed my son wakes up at 7. After breakfast we start home school zoom meetings with 3 different teachers from his school for the next 3 hours. For lunch he and I usually head to the roof and have a picnic. Then I put him down for a nap and rush around cleaning/laundry/mopping/getting more emails done/zoom meetings/Cuomo time. My husband gets home from working in 2 hospitals in the city, some days he has webinars, tele medicine visits or conference calls with other doctors around the world from home so I'll keep Lukas quietly occupied in his room while eavesdropping on the latest covid developments.
In the evening I light a fire in the fireplace and start cooking. Catch up with some friends on zoom or house party. Lukas is bathed and to bed by 8pm. Finish up any work emails. Continue binge watching whatever we were watching the night before and usually fall asleep on the couch by 11pm.
*
What's one way big or small that you've been helping others?
I think the best thing you an do right now is to check in on people, friends, seniors anyone you haven't spoken to in a while to see if they need anything or if you can help them in anyway even if that just means they speak to another person that day. If you're privileged enough to have disposable income right now you can help by shopping locally, supporting independent businesses be it retail or restaurants etc. Getting involved with charities that have helped our frontline workers. I partnered with LYFT to give free bikeshare memberships to essential workers. Also got involved in a doctors without boarders charity auction.
*
Do you know of any good charities or causes people could donate to?
Hetrick-Martin Institute
City meals on wheels
Christian Siriano covid relief fund
Baby 2 Baby
If you've recovered/have antibodies donate convalescent plasma
*
What keeps you sane?
Keeping a routine! And staying in touch with my friends as much as possible
*
What one thing can't you wait to do?
Get back to DJing events and throwing parties where people can dance and hug and forget this nightmare ever happened. I've been working on a lot of exciting things that have been put on hold for now, but as soon as this is over I can't wait to see everyone on the dance floor!
*
Who has been the most interesting/unexpected person you've spoken with since this started?
I have "met" several neighbors from clapping out the window. We've waved at each other every day for the past 2 months.
*
What's one thing you're grateful for?
The health of my family and friends.
*
Anything else to share?--
Wear a mask and wash your damn hands!