What is your name and where are you currently?  
Karina Fontes and i'm in Los Angeles
*
Are you where you normally live?
Yes!
*
What are you currently reading?
Two books 1) "Audition" by Michael Shurtleff and "Becoming Supernatural" Dr. Joe dispenza
*
What are you currently watching?
Watching The Sopranos, Recently watcher "Network and Whiplash"
*
What are you currently listening to?
Changes but daily lots of disco to keep me sane :)
*
What have you been eating the most? Do you have a recipe to share?
I've been eating this Raddichio sardine dill salad with lemon and olive oil! it's super easy to assemble and delicious
- 1 Head of Raddichio
- Can of sardines (Fresh water, or in Olive oil)
- One lemon
- Handful of dill
- 1 tbsp of Olive oil
- Pinch of Celtic salt ( because sardines already taste salty )
*
How are you moving your body/exercising?
Moving with dancing, stretching lots of walking :)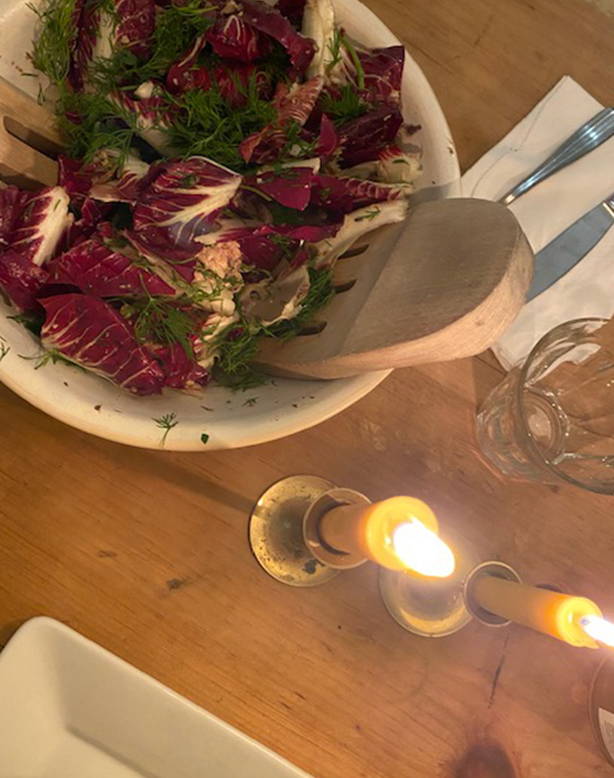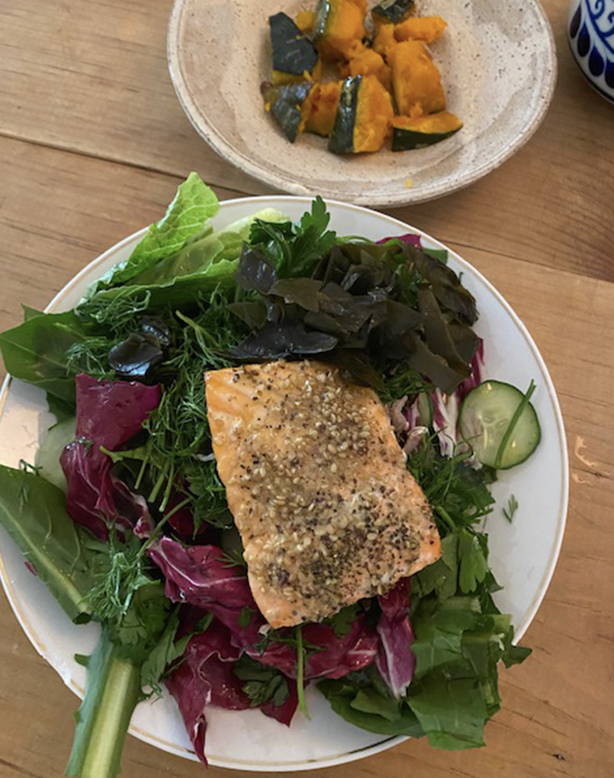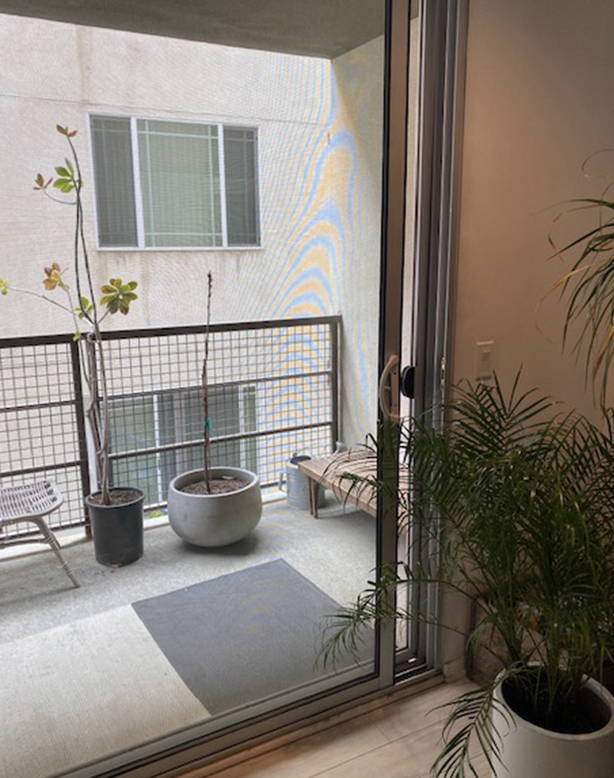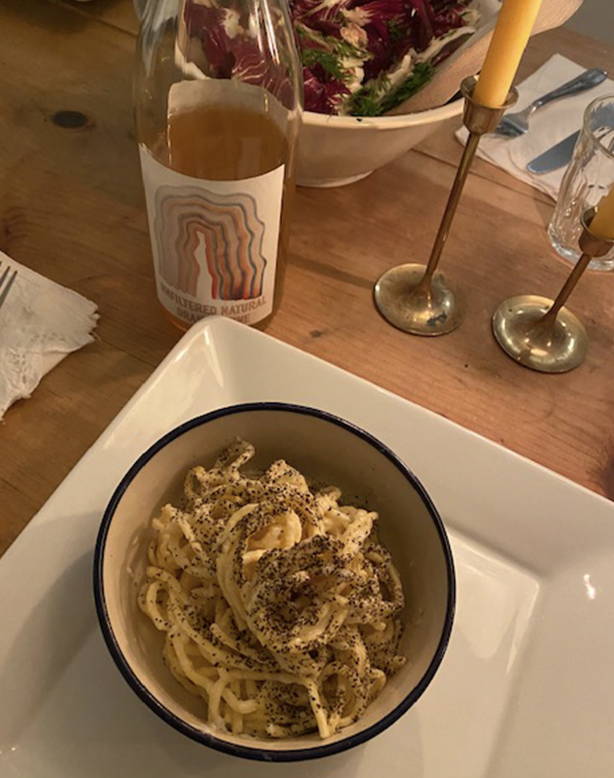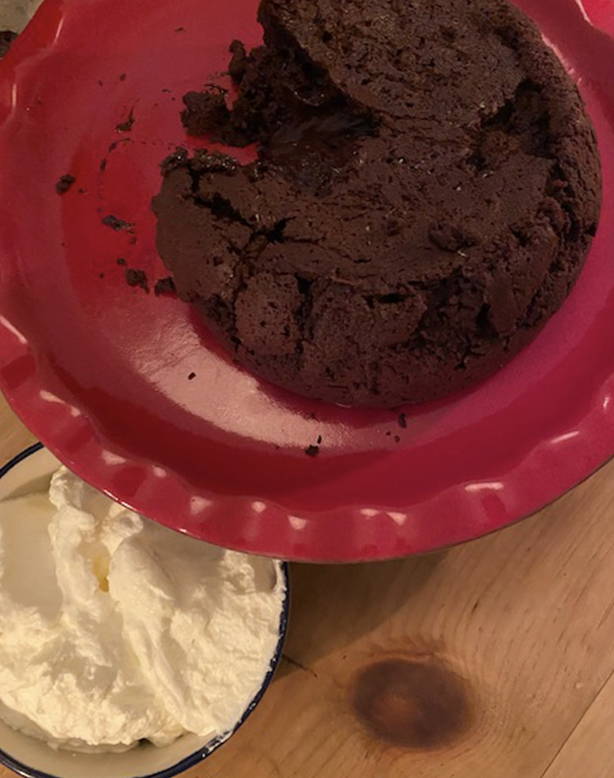 *
What's one thing you keep wanting to do but just can't get yourself to do?
Writing
*
If you're buying anything, what is it?
Fresh produce!!
*
What's one new thing you started doing big or small since this all happened?
I love learning so continuing to learn Italian and brushing up on my Spanish
-Reading a ton
*
What's the thing you find most challenging about quarantine?
I just miss being out because I love people. I love the interaction and the excitement when you go out to a restaurant or a movie theatre. I miss people.
*
Has there been a silver lining to it for you?
Connecting more with yourself and with others, moving slower
*
Have you connected with old friends?
Yes! It's been so inspiring and beautiful seeing how people come together in a time like this
*
Our lifestyles have shifted a lot, is there anything you'll keep doing on the other side of all this?
Definitely continue reading in the bath and leaving my phone in the kitchen while I sleep
*
Tell me about your evening routine!
Evening routine has been going for a walk while catching up with a friend on the phone, check in on someone, listen to my Italian podcast. Making dinner, watching a movie on Criterion Collection. Drawing a bath and reading till I get tired.
*
And your morning one too!
Mornings I will meditate, stretch my body like a baby, breakfast, emails.
*
What's one way big or small that you've been helping others?
I've been volunteering 1-2x a week with the red cross and L.A.U.S.D distributing food for the children and their families. Leaving cookies I baked on friends doorsteps.
*
Do you know of any good charities or causes people could donate to?
-LA Food bank
-Core Response (Core is working with The LA mayor office in the Los Angeles fire department to provide free testing for Covid – 19)
-Direct Relief (Improving the health and lives of people affected by poverty and disaster)
*
What one thought keeps you sane?
Knowing everything is temporary
*
What one thing can't you wait to do?
Hug and kiss people! Going to my favorite restaurants, and the movie theatres
*
Who has been the most interesting/unexpected person you've spoken with since this started?
an old friend from Brazil
*
What's one thing you're grateful for?
Community