What is your name and where are you currently?  
My Name is Hannah. I'm currently in Haverford Pennsylvania at my parents house, with my whole family and two friends.
*
Are you where you normally live?
I normally live in the East Village in New York.
*
What are you currently reading?
The Wind-Up Bird Chronicle
*
What have you been watching?
Bravo shows, early 2000's romantic comedies
*
What have you been eating the most? Do you have a recipe to share?
We have been making this hot sauce, we go through a giant container every few days. It's perfect on everything!
3tbs hoagie spread
1/2 cup chopped onion
1/4 cup olive oil
1/8 teaspoon sugar
sald to taste
process until smooth
*
How are you moving your body/exercising?
I've been exercising more than I ever have in my life. I try to do a workout class every day and go on runs with my dad or my sister!
*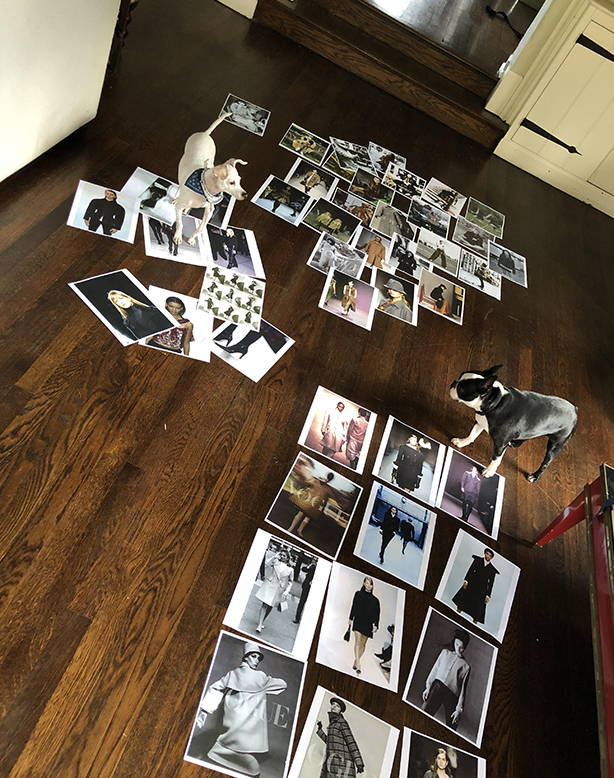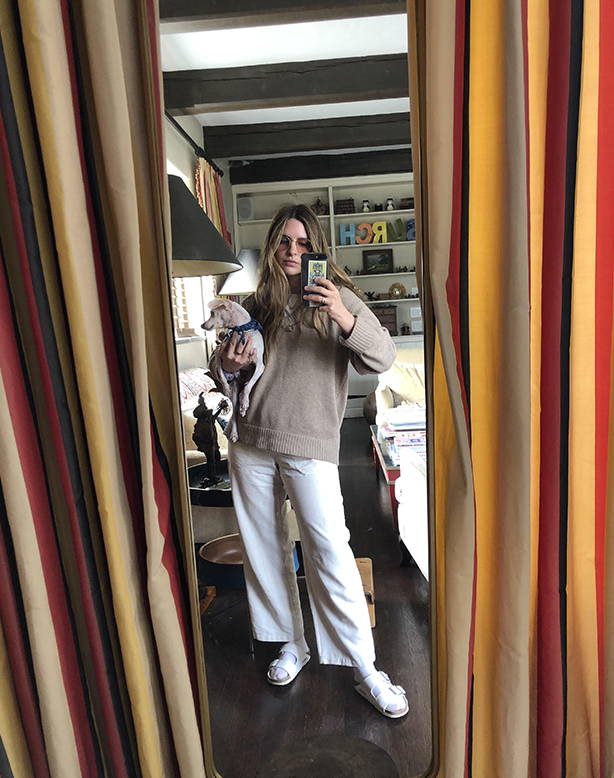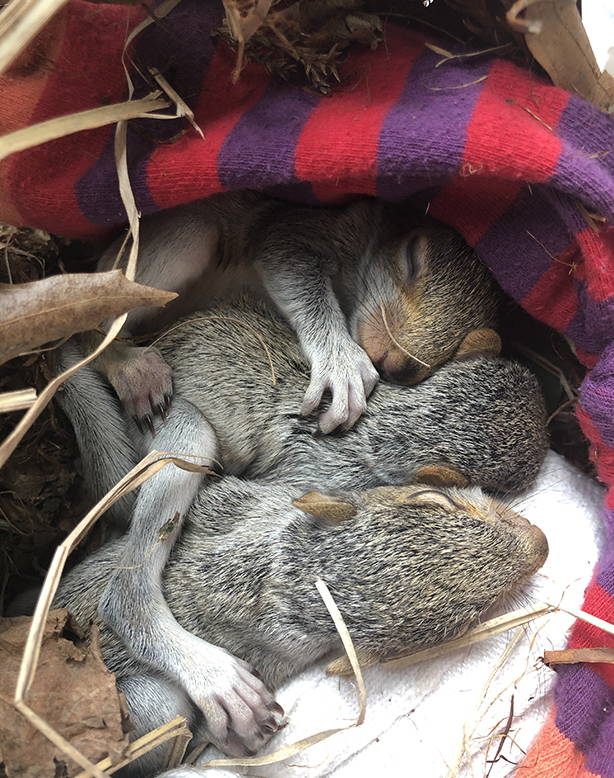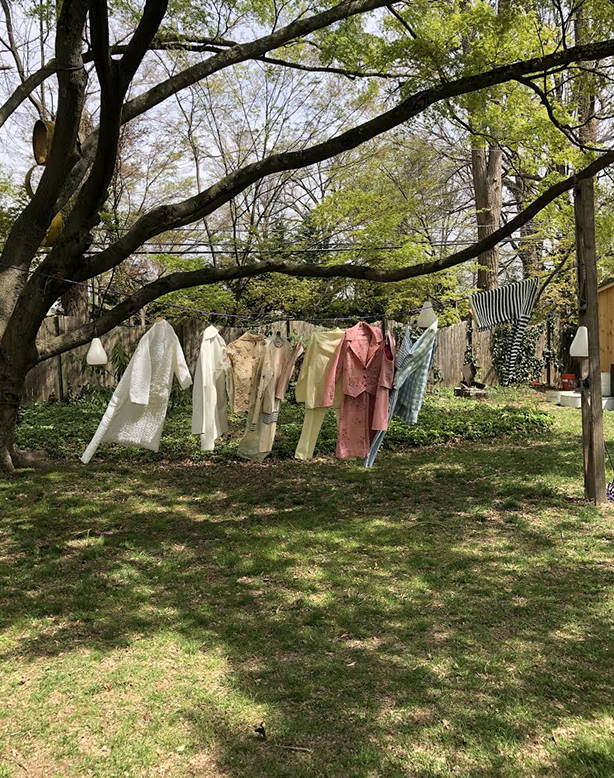 What's one thing you keep wanting to do but just can't get yourself to do?
Learn to make a perfect martini, and I also want to make a dollhouse
*
If you're buying anything, what is it?
Sweatpants and good wine
*
What's one new thing you started doing big or small since this all happened? (Like a new skill/a hobby or even habit)
I've been doing a lot of embroidery, taking baths (don't have a tub in new york), exercising daily.
*
What's the thing you find most challenging about quarantine?
Staying inspired. Adjusting to living with 8 people rather than alone. Practicing patience.
*
Has there been a silver lining to it for you?
It has been nice to give myself time to slow down and be with my family. And there is an outdoor shower here, which I love.
*
Our lifestyles have shifted a lot, is there anything you'll keep doing on the other side of all this?
Hopefully continue exercising
*
Tell me about your evening routine! and your morning one too!
I wake up, brush my teeth, change out of PJs into sweat suit, and let my dog outside. While he's out there I make his breakfast and mine.
If it's nice outside we lay out a blanket in the back yard and work and hang out there.
In the evenings I've been doing a workout class at 5, whoever is around joins, sometimes it's just me. Then I shower, put on something cozy and have a glass of wine. We take turns building a fire and all eat dinner together. Then watch a movie or TV or work on a puzzle.
*
What's one way big or small that you've been helping others?
Because we can't visit my grandma, we have been making and sending her postcards so she gets something nice in the mail. I'm also working on some little care packages to send to friends that I miss.
*
what keeps you sane?
My friend cami who is here quarantined with me and my family :)
*
What one thing can't you wait to do?
travel and hug and kiss and go to restaurants
*
What's one thing you're grateful for?
Im really grateful that I'm able to quarantine in a place where I am comfortable, can go outside, and be with people I love