What is your name and where are you currently?
I'm Evie Bear. I'm currently in Brooklyn with my 2.5 yr old son, Enzo.
*
Are you where you normally live?
Yes, although it's a new 'normally' as we did a spur-of-the-minute lightening speed lease-break from the East Village to Bed-Stuy 2 weeks ago (for the sole purpose of acquiring some private outside space).
*
What are you currently reading?
Corduroy (75 zillion times a day) and Heaven on Earth - Shafira Oppenheimer (an insightful guide to raising kids with grace & respect)
*
What are you currently watching?
IGTV of Liziqi, an amazing young woman farmer & chef filming the dream life in Mianyang, China.
*
What are you currently listening to?
I'm into all the random playlists being produced. It's the most fun to hear what other people love. Alex Olsen made a cute one for Monster Children, and Venus X put one on Spotify last week that Enzo & I love.
*
What have you been eating the most? Do you have a recipe to share?
Okay, so being in solo lockdown with a 2.5 year old means modifying cooking to suit both of us, so simple & authentic is my motto. Carter Were's Carter's Cookbook is heaven. SO easy and scrumptious. I finally ordered from Chef Collective - big shout for the best organic fruit & veggies I've ever eaten, and I've been ordering the Cardamom Rolls from Neighborhood Bread - they're to die for.
*
How are you moving your body/exercising?
The kid & I have regular dance parties where we throw caution to the wind and dance our hearts out for a good 30 min cardio / giggle session.
*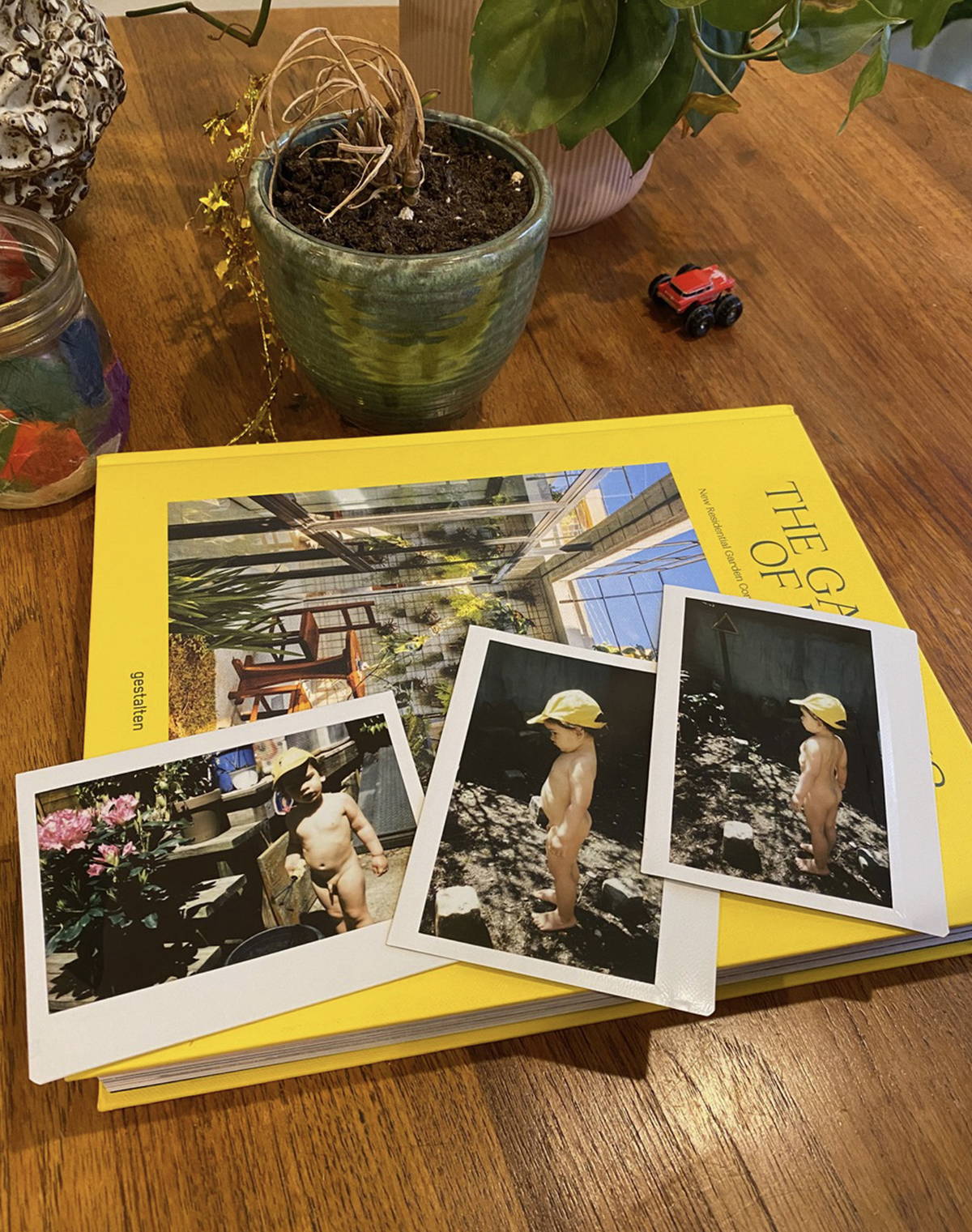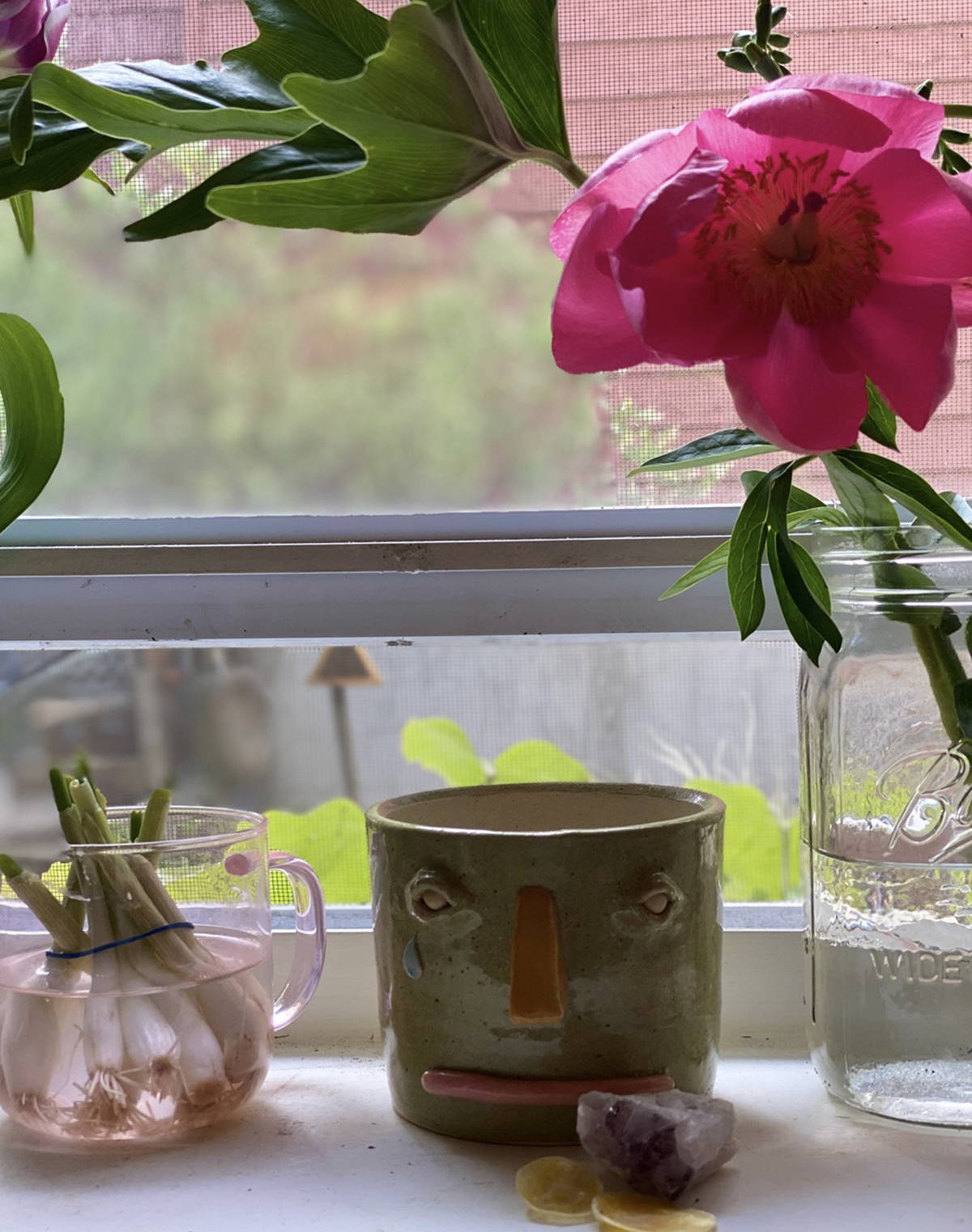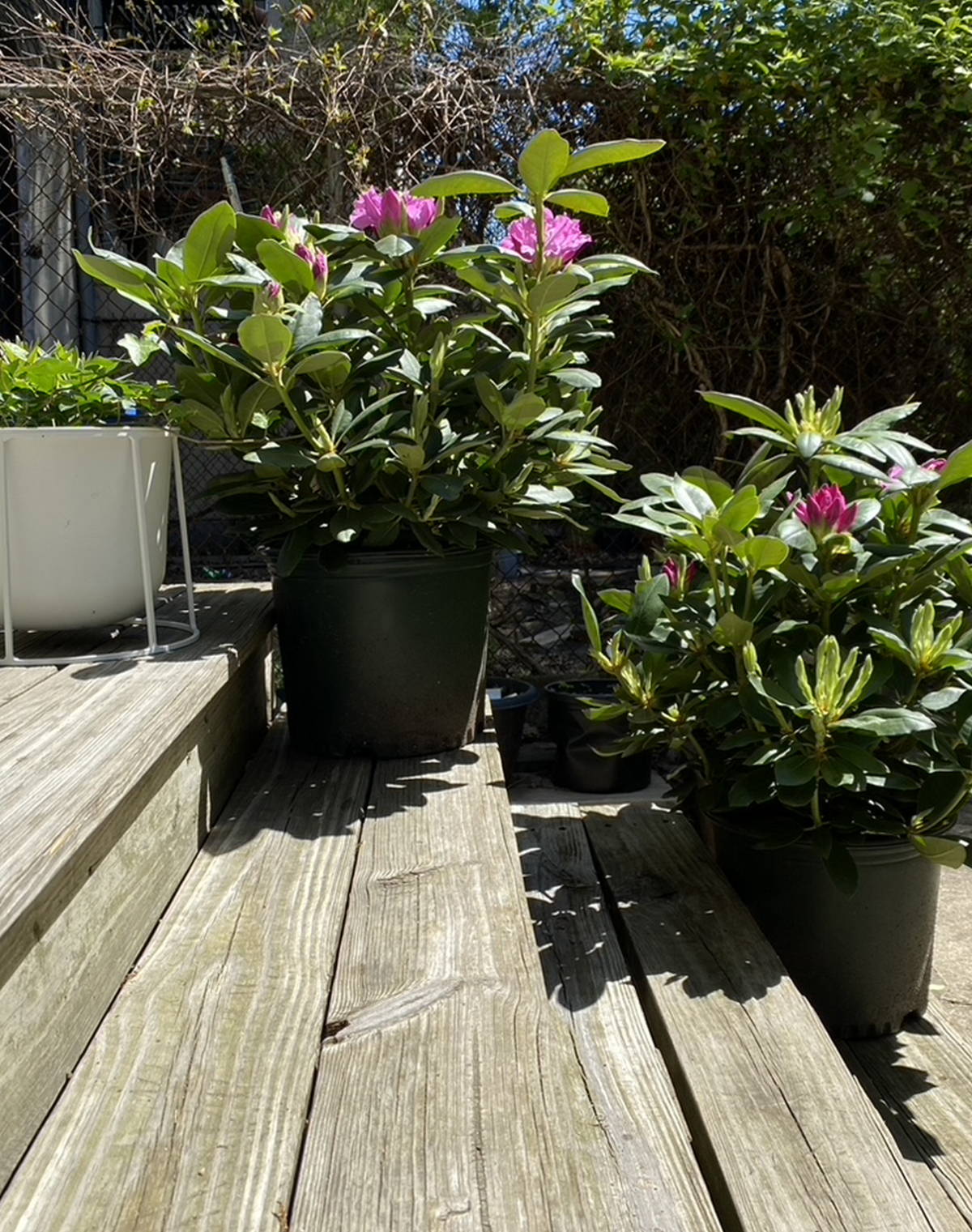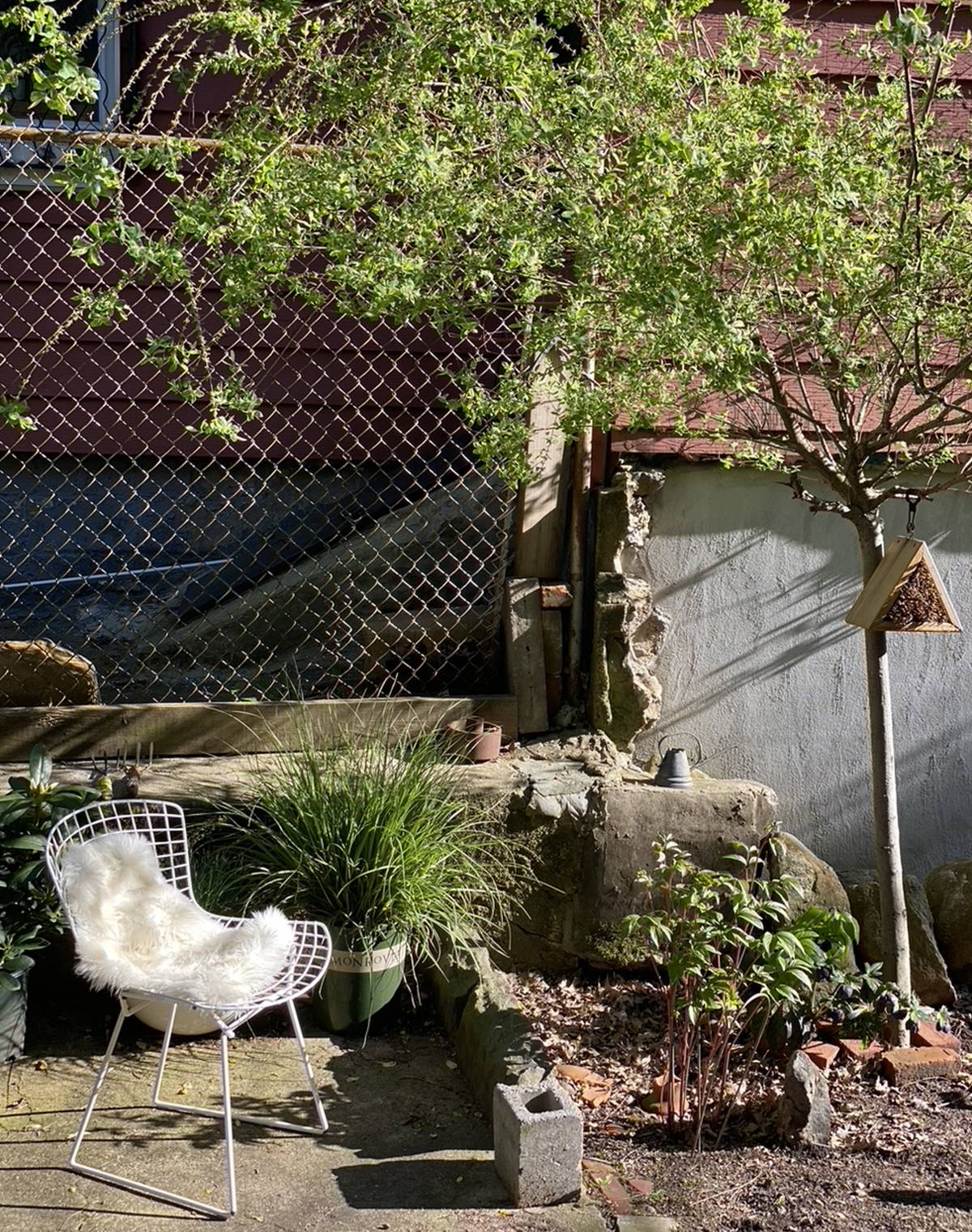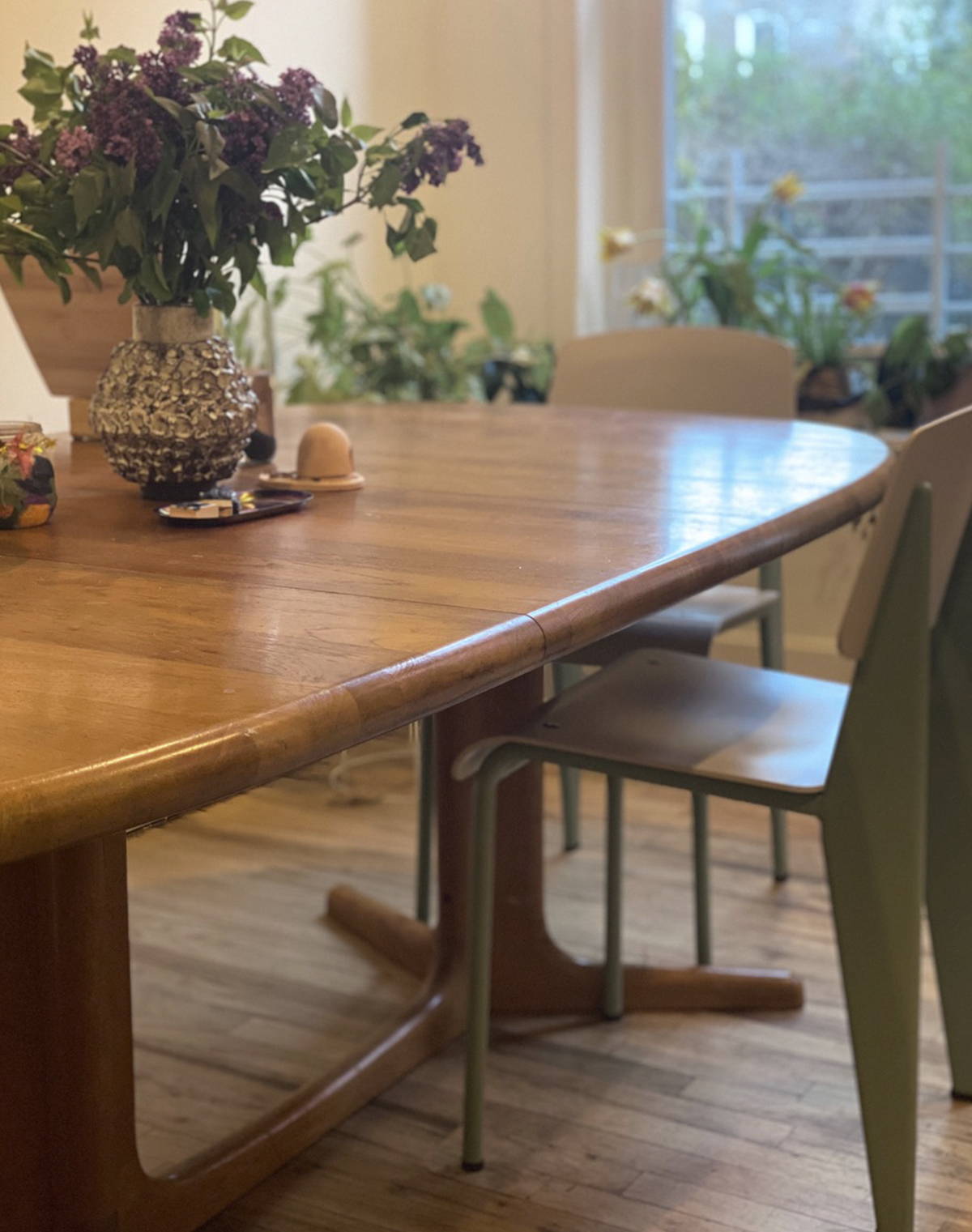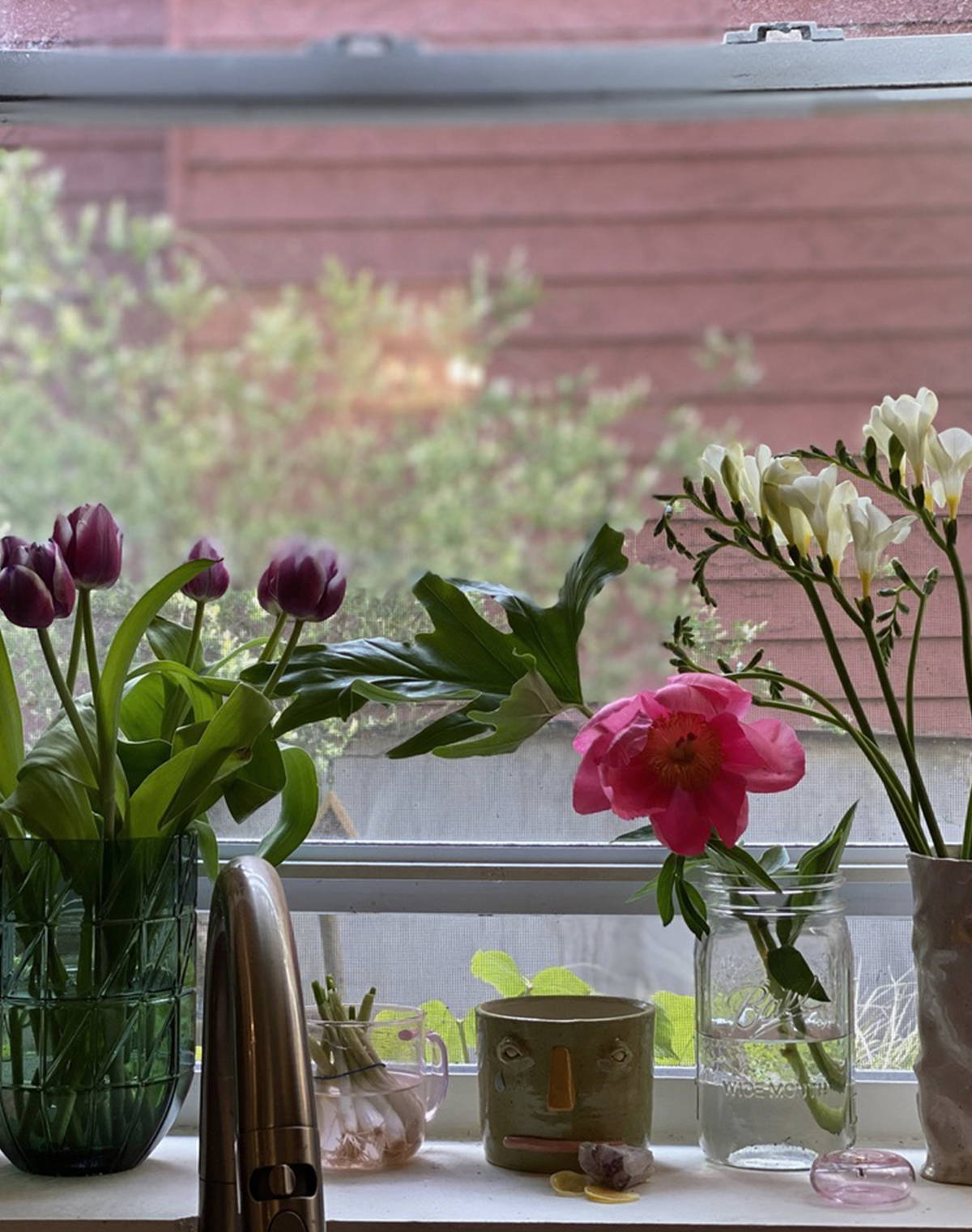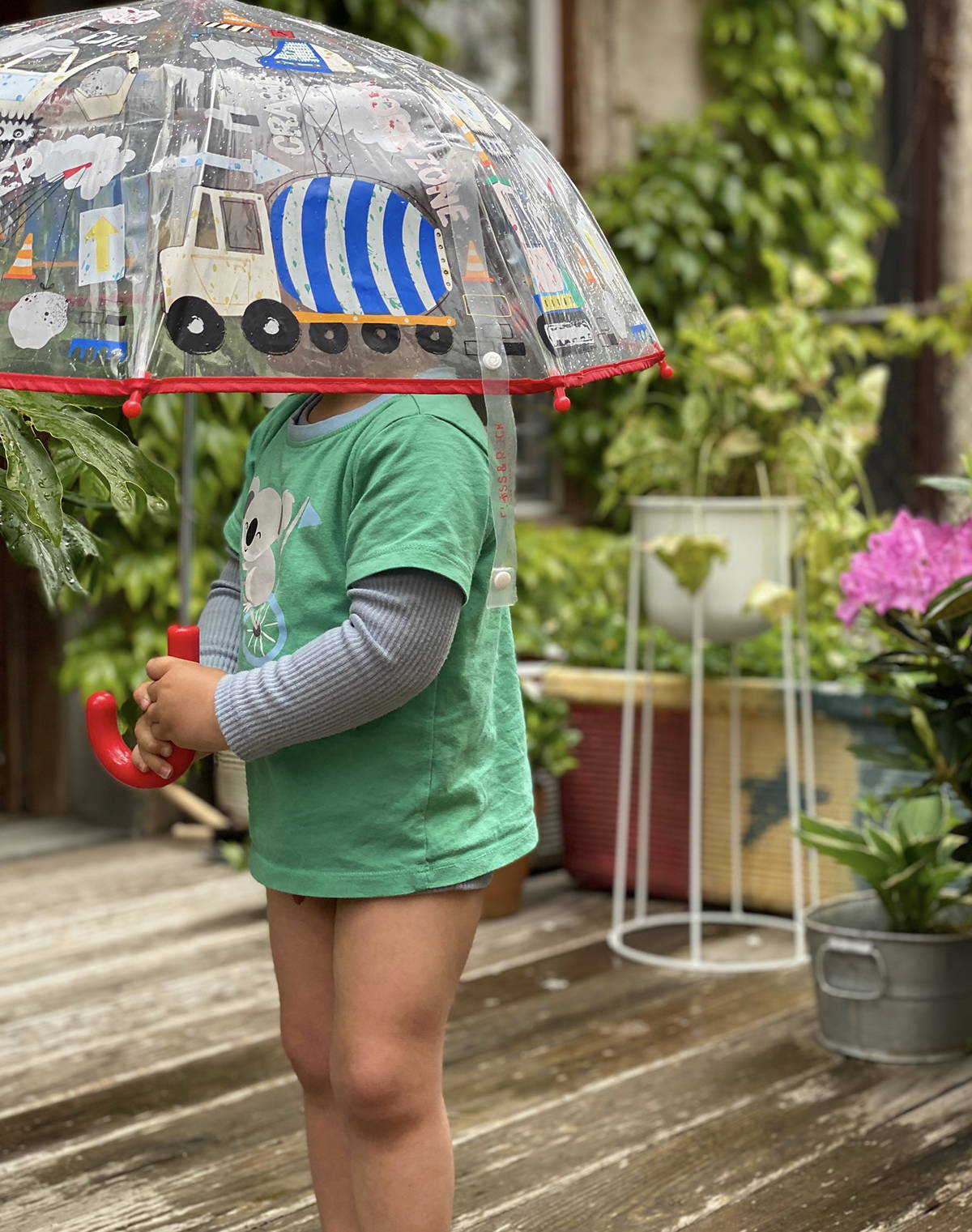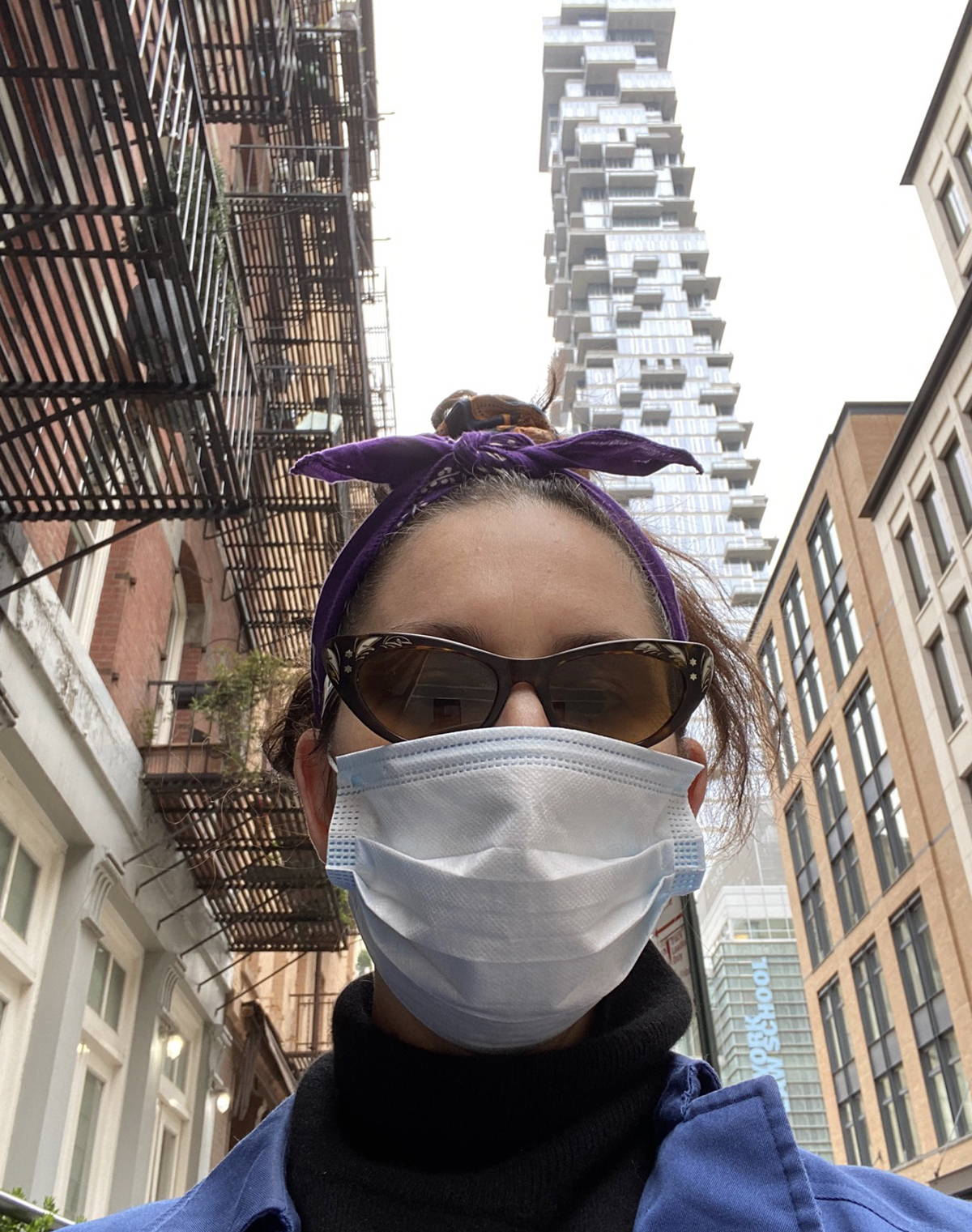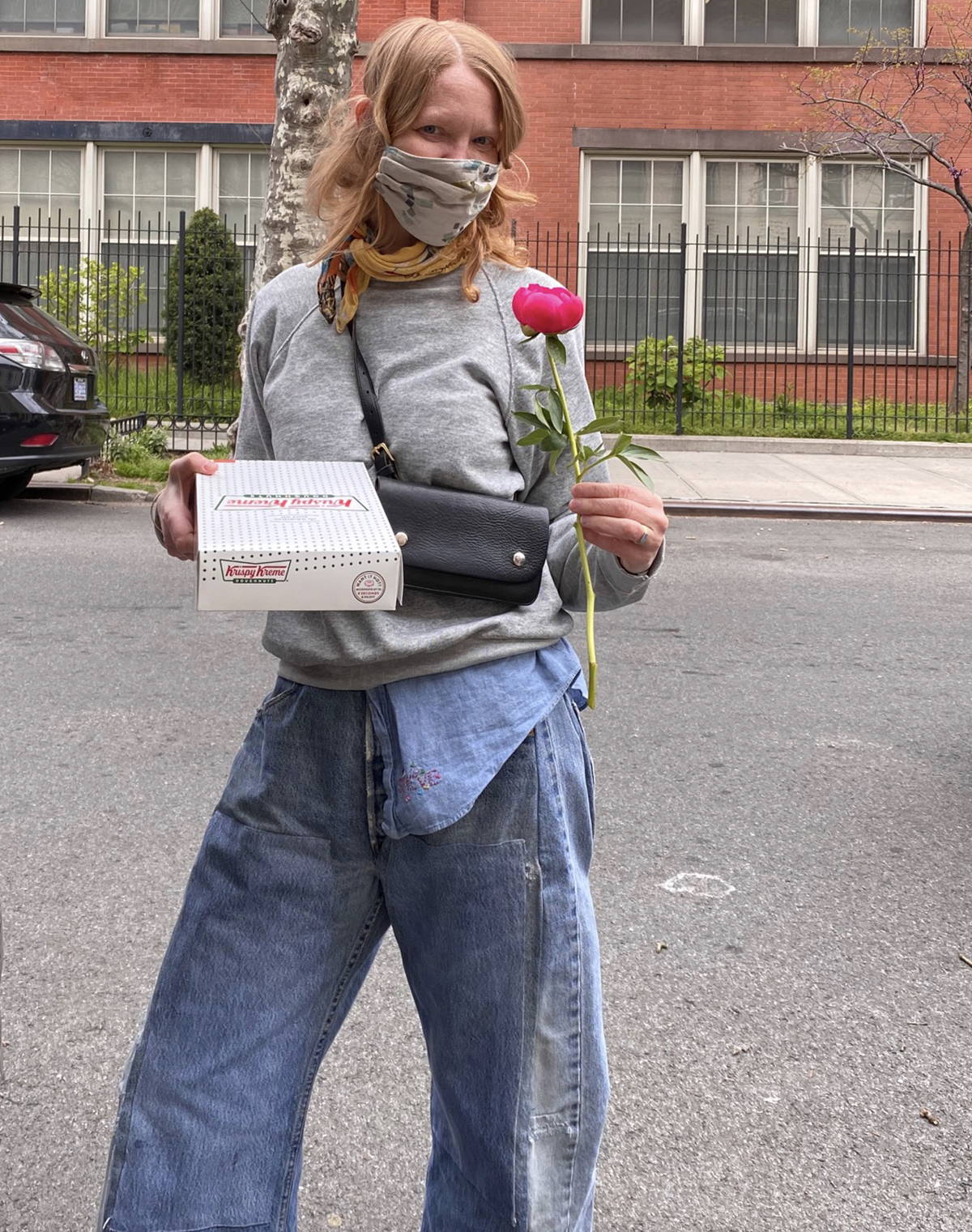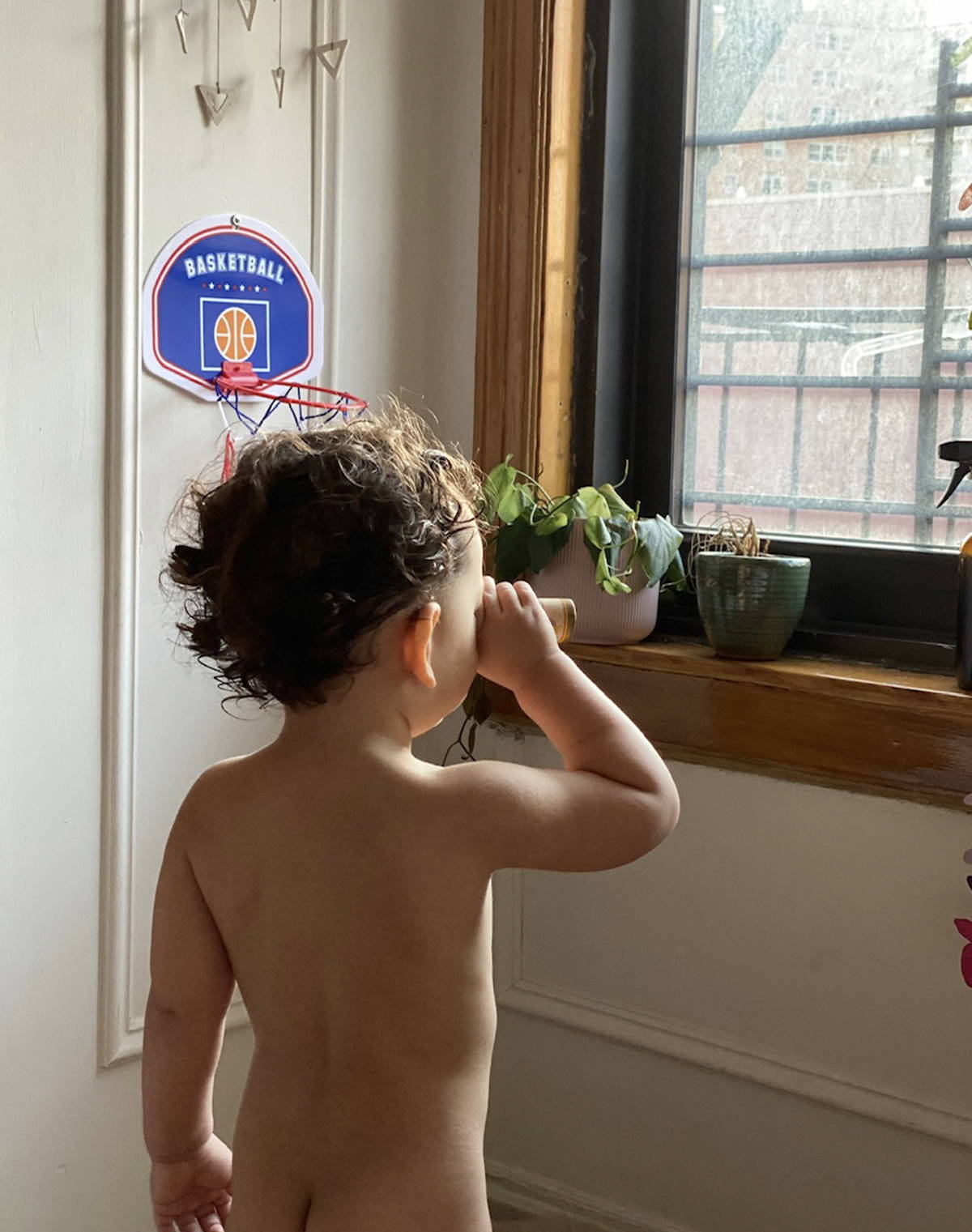 If you're buying anything, what is it?
Now that I have a garden, I'm even more obsessed with plants & flowers. And I'm a sucker for handmade ceramics. Totally infatuated with Harley Weir's creations, Lost Quarry, Soft Press and Rami Kim Studio (to name a few). And I bought cookware. Lots & lots of cookware.
*
What's one new thing you started doing big or small since this all happened? (Like a new skill/a hobby or even habit)
Baking. I have zero patience for it typically, but have dealt with my demons and have been pumping out baked goods at least twice a week (no sourdough though - not a fan).
*
Tell me about your evening routine! And your morning one too!
Evenings are for cooking dinner and listening to music. Enzo and I eat at 5.30pm, we take a bath together every night (since birth) and listen to a meditation before going to bed.
Mornings we cuddle and giggle and talk about the world in bed together before 'circle time' with Enzo's Waldorf school teacher, and then I make a green smoothie or fresh squeezed juice and we sit in the garden to enjoy it.   
*
What's one way big or small that you've been helping others?
Early on we sent gift cards & tablets for schoolwork to a small network of low-income families who were hit hard by the virus. I've been donating small but significant amounts to people & organizations who really need help and are less fortunate than us.
*
Do you know of any good charities or causes people could donate to?
NOONE should fear childbirth. Virus or not, the system needs to change to support black maternal health.
And any of the amazing art / print sales that donate proceeds
*
What keeps you sane?
It sounds weird, but knowing that I HAVE no choice but to to be mama 24/7 with no breaks or reprieve has given me a certain type of peace.
*
What one thing can't you wait to do?
I can't wait to have a week of meals cooked for me. And I can't wait to have an epic dinner party with my close friends and family. And go to a dance party! Oh and a massage. Like a 5 hour one.
*
Who has been the most interesting/unexpected person you've spoken with since this started?
There have been a few new amazing sources of inspiration for me. Definitely you, Dana. But I guess (and it's definitely not unexpected) all the moms all over the world. We're a strong and powerful community. I speak to so many mamas everyday for advice, support, news, ideas.... Many I've never even met. Between us, we will solve all the world's problems.
*
What's one thing you're grateful for?
Gayle, Jenny & Astrid, aka THE MOMS aka @dontpaintmywingsblack @whatmydaughterwore @astridmai. They are my guiding light.
And obviously Enzo, the purest, coolest, most epic human to have ever existed.
*
Anything else to share?
Spare a thought, a mask, a box of groceries, a donation to someone who really needs it right now. And check in on your single mama friends - daily.